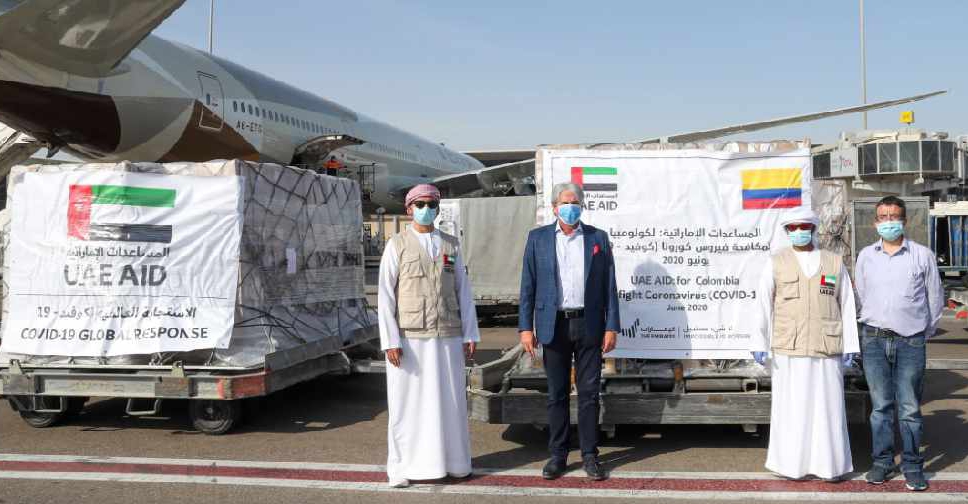 WAM
The UAE has dispatched emergency medical supplies to three more countries to help them in the fight against COVID-19.
A plane carrying more than 12 tonnes of aid has been sent to Jordan and is expected to benefit 12,000 healthcare workers.
Meanwhile, seven tonnes of supplies have been sent to the Dominican Republic and another eight tonnes to Colombia.
The shipments will assist as many as 15,000 medics in these two countries.
To date, the UAE has responded to the COVID-19 crisis by providing over 935 tonnes of aid to 66 countries, and supporting more than 935,000 medical professionals in the process.