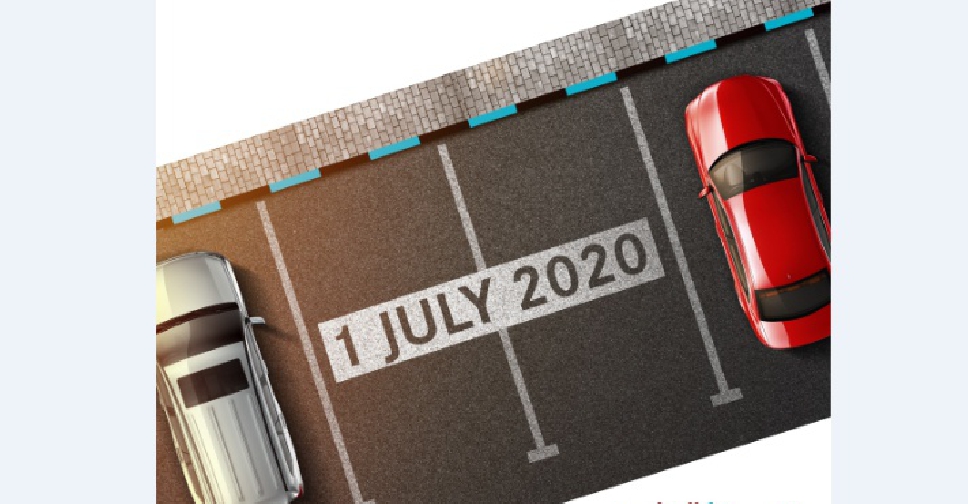 Supplied
Paid parking meters in Abu Dhabi will be reactivated on Wednesday, July 1 (8:00 am).
The charges are being reintroduced by the Integrated Transport Centre (ITC) after a period of three months.
Authorities had suspended the fees as part of efforts to limit the financial impact of COVID-19.
The payment machines are sterilised on a daily basis, but motorists have been advised to pay through the Darb application or via SMS.
ITC announces that public parking fees in #AbuDhabi will be resumed starting from Wednesday, July 1, 2020 at 8:00 AM. That is after the 3-month suspension of the fees in support of the society during the challenging times of the spread of #coronavirus (COVID-19) ... pic.twitter.com/mV5ovAtGvl

— "ITC" مركز النقل المتكامل (@ITCAbuDhabi) June 21, 2020
Mawaqif timings are from 8:00 am to 12:00 am (Saturday to Thursday).
The parking areas are categorised as:
Premium Parking (blue and white colours) at a rate of AED 3 per hour with a maximum stay of 4 hours
Standard Parking (blue and black colours) at a rate of AED 2 per hour or AED 15 per day
No parking fees are applied on Fridays, during official holidays and for People of Determination. Parking spaces near mosques are exempted from the fees for 45 minutes from the call to prayer.
Meanwhile, parking spots in certain residential areas have been set aside for parking permit holders living within the allocated sector.