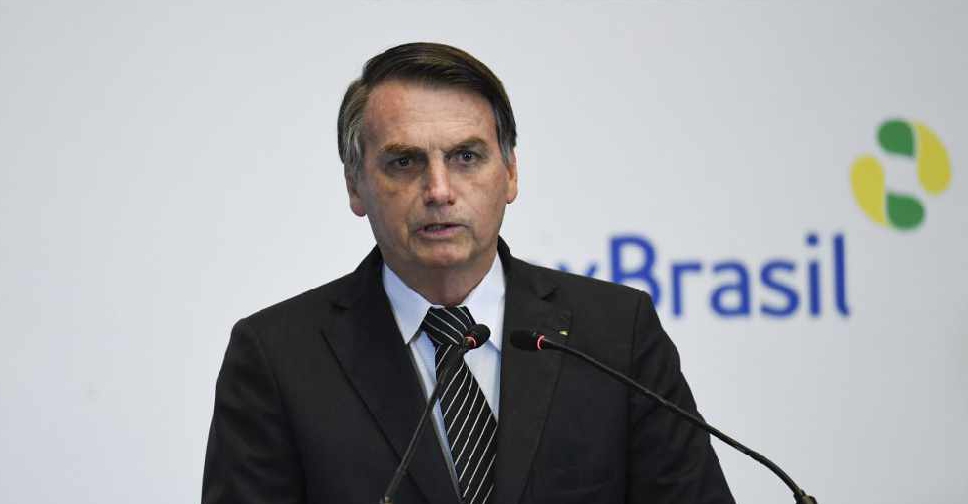 MADOKA IKEGAMI / POOL / AFP
Brazilian President Jair Bolsonaro is set to begin a three-day state visit to the UAE on Saturday, ahead of a wider tour of the Gulf.
"For Brazil, the UAE is a door and entrance to the Arab world [as a whole], especially the Arabian Gulf region, and Asia," highlighted Fernando Luís Lemos Igreja, the Brazilian Ambassador to the UAE.
He said the visit comes at an important time as both countries celebrate 45 years of diplomatic relations, sharing common views on many issues.
"Brazil was one of the first countries that recognised the UAE, when it was founded, and we opened our embassy in the UAE 41 years ago," he said.
He said the two countries would be discussing "certain agreements in important areas", and bilateral trade between the nations is set to increase this year with the intensified business transactions.
On Sunday, Bolsonaro will open the Brazil-UAE Business Forum in Abu Dhabi.
Sugar, poultry, meat and aircraft spare parts are the major exports from Brazil to the UAE, whereas fertiliser for agriculture is the main export from the UAE to Brazil, Igreja explained.
It is Bolsonaro's first state visit to the Middle East and follows on from Minister of Foreign Affairs and International Cooperation, Sheikh Abdullah bin Zayed's visit to Brazil in March.
The Brazilian leader will next visit Saudi Arabia and Qatar.