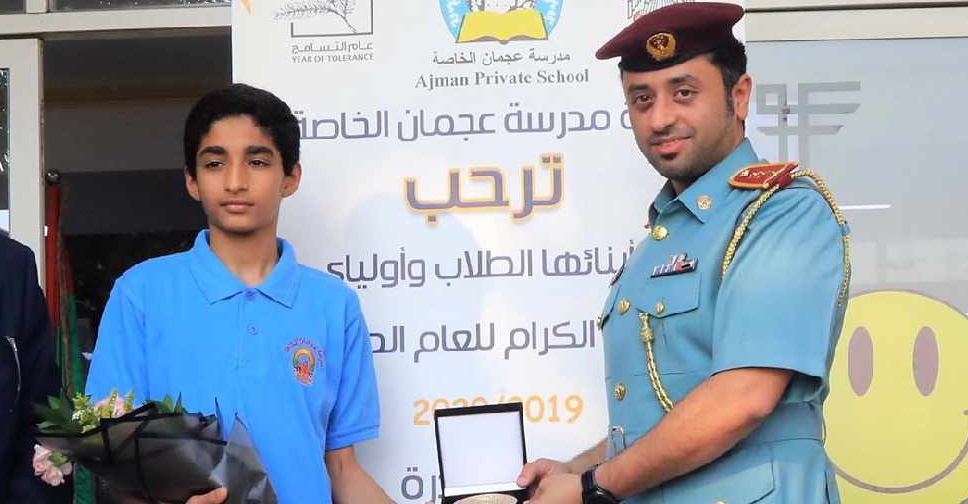 Instagram/ajman997
A 14-year-old Emirati boy has been hailed a hero after saving his neighbours from a fire in Ajman.
Ibrahim Makhzoom smelt smoke near his home in Al Jurf 2 on Thursday night and went on a walkabout to try and find out where it was coming from.
He knocked on doors and eventually found the source was a nearby villa.
The househelp couldn't understand him, but that didn't stop him - he borrowed a phone, called Civil Defence and then ran into the house to warn the family to evacuate.
He helped them move their valuables and even opened the gate to the home for the fire brigade.
Ibrahim, who helped save the lives of seven people that day, was later honoured by Ajman Civil Defence in a ceremony at his school.
Investigations have been launched into the cause of the blaze.