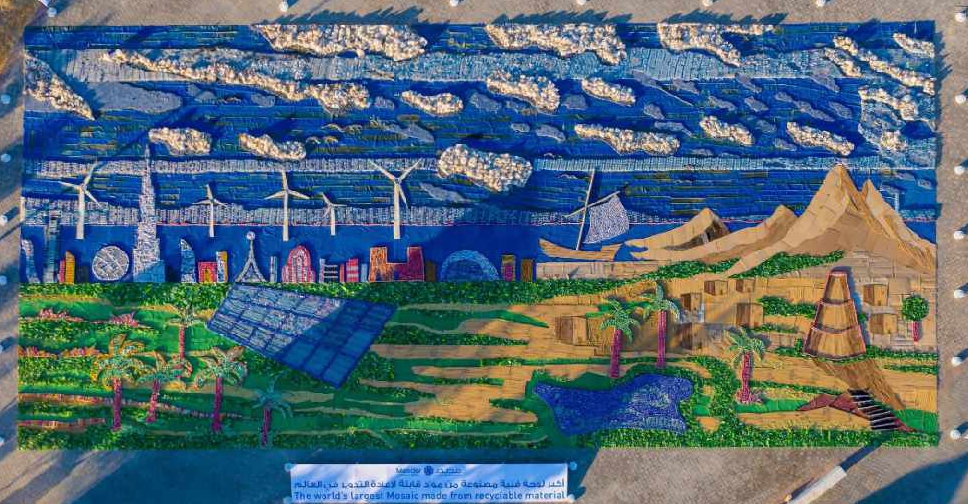 WAM
Abu Dhabi has grabbed another world record title, and this time for the largest mosaic created using recycled materials.
The artwork shows the evolution of the UAE, from its origins through to today and looking to the future, and it features key landmarks from all seven emirates.
The aim of the mosaic, which was officially unveiled ahead of Abu Dhabi Sustainability Week 2020, is to encourage UAE citizens, residents and visitors to take more responsibility for their impact on the environment and inspire them to reduce, reuse and recycle their waste.