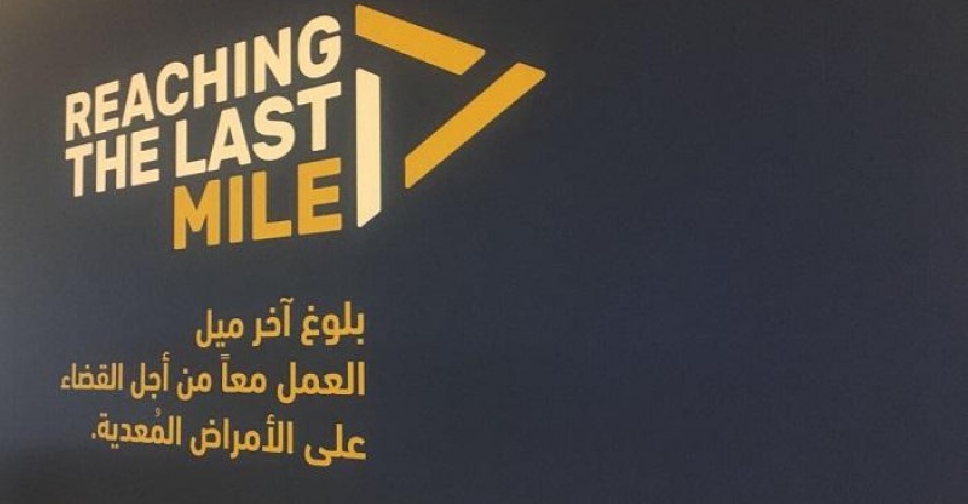 WAM
World leaders have pledged more than AED 9.5 billion ($2.6 billion) to eradicate polio, at a gathering in Abu Dhabi.
The governments of various countries, as well as philanthropists and charitable organisations, made the commitment at the Reaching the Last Mile Forum.
His Highness Sheikh Mohamed bin Zayed Al Nahyan, Crown Prince of Abu Dhabi and Deputy Supreme Commander of the UAE Armed Forces, was joined by Microsoft's co-founder Bill Gates at the forum, which renewed the fight against preventable diseases.
The event comes on the heels of a major announcement last month that the world has eradicated two of the three wild poliovirus strains, leaving only wild poliovirus type 1 (WPV1) still in circulation.
Afghanistan and Pakistan are the two remaining countries with the virus in circulation.
The event also honoured frontline health workers who deliver vaccinations and treat patients with life-threatening conditions in remote communities.
- Rahane Lawal, Unsung Hero Award (Nigeria) – Lawal was honoured for bravery on the frontlines of polio eradication in Nigeria. Nominated by UNICEF, she has continued to lead efforts to eradicate polio from her community despite being kidnapped for 11 days and witnessing several family members being murdered.
- Dr. Richard Kojan, Game Changing Innovator Award (Democratic Republic of Congo) – Kojan was selected for his transformative innovation of the CUBE, a portable bio-secure emergency care unit which allows close monitoring of Ebola patients by doctors, as well as safe interaction between patients and their loved ones.
- Olivia Ngou, Rising Champion Award (Cameroon) – Ngou was honoured for co-founding and leading the Civil Society for Malaria Elimination (CS4ME), a global network of civil society organisations dedicated to ensuring that communities are at the centre of efforts to eliminate malaria.
She has helped influence the Cameroon government to increase domestic funding for malaria by more than 400 per cent in recent years.
- Dr. William H. Foege was awarded the Lifetime Achievement Award for dedicating his career to disease elimination. A renowned American epidemiologist and physician, Dr. Foege is best known for devising the global strategy that resulted in the eradication of smallpox 40 years ago.