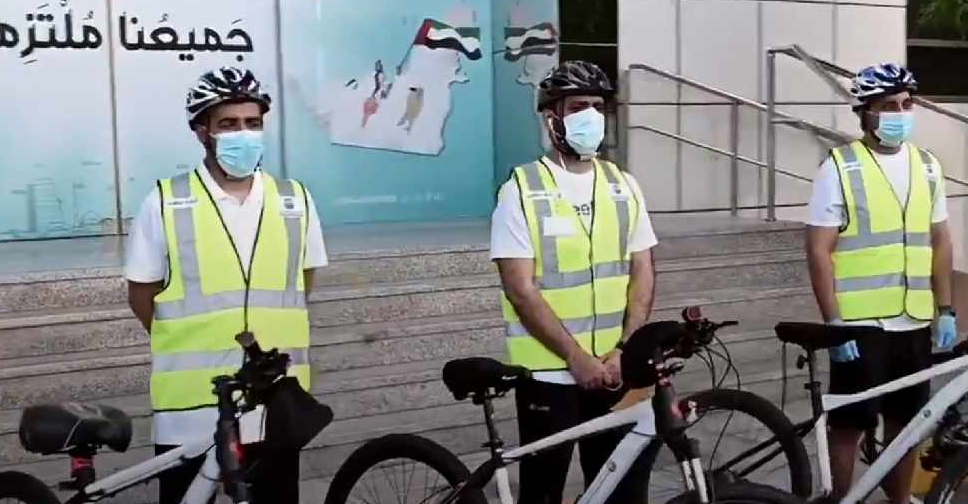 Supplied
The Abu Dhabi Department of Economic Development has launched a 'bicycle patrol' that will go around the capital to monitor commercial establishments.
The team of inspectors will check all if these companies are following precautionary measures put in place to help curb the spread of COVID-19.
They'll be able to inspect potentially crowded shops and buildings in targeted areas, while responding swiftly to any complaints received.
This method will also help inspectors to guide shoppers on social distancing measures and avoid crowds.