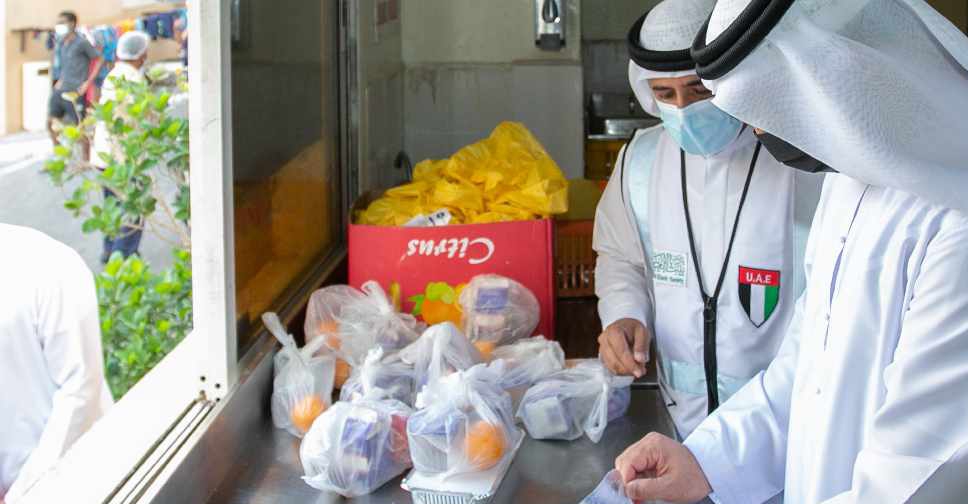 Dubai Media Office
More than 1,000 volunteers are helping to deliver meals during the Holy Month of Ramadan in Dubai.
The Islamic Affairs and Charitable Activities Department (IACAD) has organised the special team to oversee the distribution.
It's being coordinated with the Community Development Authority, Dubai Police, Dubai Municipality, Dubai's Permanent Committee of Labour Affairs and the Department of Economic Development (DED).
The total number of meals sent out by approved charities has reached 86,500, while food baskets have totalled 42,560.
The food is being delivered daily at 20 points across the city.
The Director General of IACAD, Dr Hamad Al Sheikh Ahmed Al Shaibani, said the team will streamline efforts to distribute Iftar meals and ensure compliance with precautionary measures.

He stressed that community members should channel their food donations through accredited charitable societies and institutions, which have expertise in managing the distribution of meals to large groups.
They will manage the distribution under the direct supervision of IACAD in accordance with approved safety standards and practices.

Dr Al Shaibani added that the Watani Al Emarat Foundation is making a major contribution to the food distribution programme with over 1,000 volunteers supporting the initiative.
The high participation of volunteers reflects Emirati values of compassion, generosity, cooperation, and social solidarity, he said.
.@IACADDUBAI forms a special team to oversee the distribution of Ramadan meals in cooperation with @CDA_Dubai, @DubaiPoliceHQ, @DMunicipality, Dubai's Permanent Committee of Labour Affairs, and @Dubai_DED.https://t.co/ul92EBGe8T pic.twitter.com/p5qxY7TICQ

— Dubai Media Office (@DXBMediaOffice) April 18, 2021