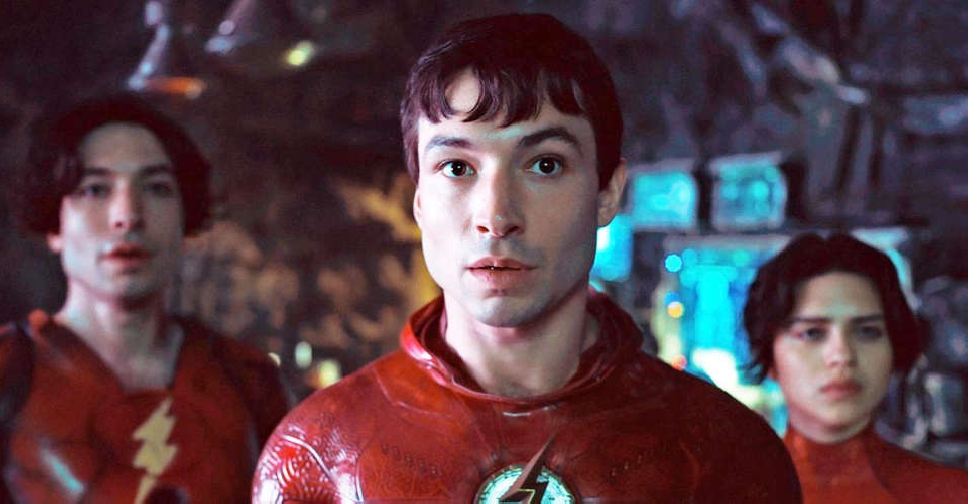 Twitter
Despite the controversies surrounding actor Ezra Miller, "The Flash" director Andy Muschietti and producer Barbara Muschietti spoke highly of the actor's professionalism on the sets of the Warner Brothers' film.
According to Andy Muschietti, Miller is one of the best actors he has collaborated with throughout his career.
He was particularly impressed by Miller's ability to effortlessly switch between characters. In The Flash, Miller portrays both the original Barry Allen and a younger version of the character, showcasing their differences and creating a captivating dynamic on screen.
The director revealed that Miller would seamlessly transition from one character to the other, depending on the scene's requirements. Muschietti praised Miller's commitment, discipline, sense of humour and enthusiasm saying that The Flash provided Miller with an opportunity to showcase his full range of abilities as a performer.
"Truly the commitment, the discipline, the humour, the fun, the excitement of doing this for him; for him it was an opportunity. For years, Ezra has been an obscure actor, because he was doing a lot of independent movies. This is a movie that portrays his full abilities as a performer," Muschietti added.