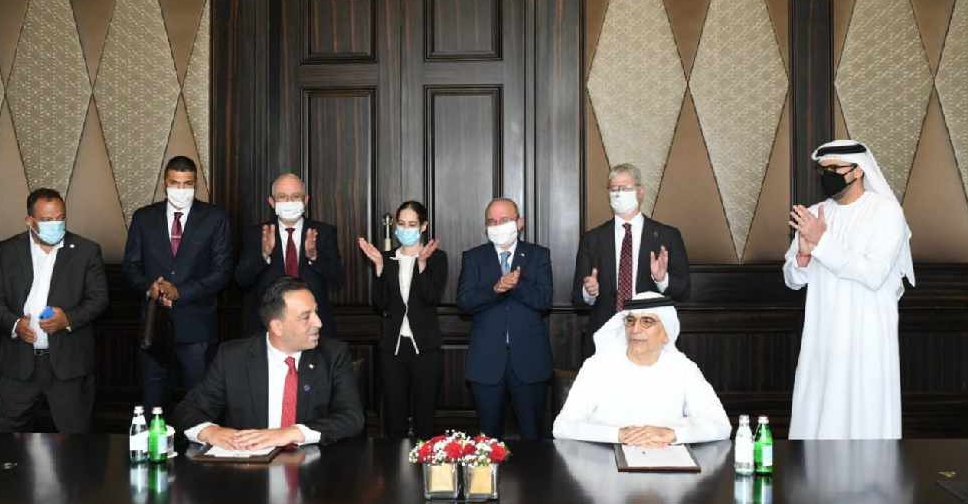 WAM
The UAE and Israel have agreed to set up a joint committee to cooperate on financial services.
His Excellency Abdul Hamid Muhammad Saeed Al Ahmadi, Governor of the UAE's Central Bank, and Ronen Barts, Director General of the Israeli Prime Minister's Office, have signed a memorandum of understanding (MoU) for future cooperation in the banking and financial sector.
The two sides came to the agreement during a meeting in Abu Dhabi, after an Israeli delegation arrived in Abu Dhabi on a historic trip to finalise a pact between the UAE and the State of Israel.
#الإمارات و #إسرائيل تتفقان على إنشاء لجان ثنائية للتعاون في القطاع المصرفي و المالي #وام
للتفاصيل:https://t.co/dCQDZYmo8r pic.twitter.com/iwk1mBvnvz

— وكالة أنباء الإمارات (@wamnews) September 1, 2020