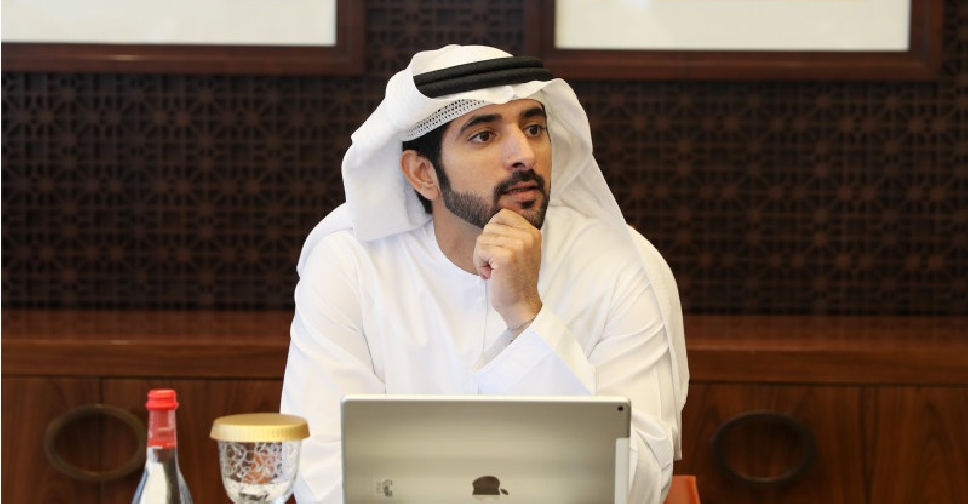 File photo
A drone programme that explores the use of the tech in several sectors, including health, security, shipping and food, with the aim of boosting the emirate's global competitiveness has been launched.
This is under the directive of His Highness Sheikh Hamdan bin Mohammed bin Rashid Al Maktoum, Crown Prince of Dubai and Chairman of Dubai Executive Council.
The programme will aim to attract talent and local and foreign investments to the drone applications sector, in addition to creating new jobs and stimulating economic activity in relevant fields.
"The Dubai Programme to Enable Drone Transportation will create an advanced infrastructure that enables innovators and relevant entities to test prototypes of unmanned aerial vehicles in designated areas and develop legislation that optimises their implementation," Sheikh Hamdan said. "In addition, the programme aims to provide new economic opportunities and consolidate Dubai's leadership in advanced technology research and development across diverse future-oriented sectors.
"Our projects place quality of life at the top of their priorities. We will continue to develop and implement innovative ideas on the ground. We have the right environment, infrastructure, and legislation for the use of drones. We also have the laboratories, expertise and talent to translate prototypes into viable solutions."
He further added that the UAE had recognised the potential of drones in shaping the future early on and has been investing in them to develop this sector.
"We started testing it in the UAE by attracting thousands of innovators in this field from 165 countries to participate in the UAE Drones for Good Award that we launched in 2014. This marked the beginning of our journey with this emerging technology and reaffirmed our belief in the importance of leveraging future technologies for the benefit of humankind," he said.
The launch and signing took place during Dubai Airshow 2021 that drew the participation of more than 1,200 exhibitors and civilian and military delegations from over 140 countries.
Signatories included DFF, DCAA, Dubai Silicon Oasis Authority (DSOA), Fakeeh University Hospital, Majid Al Futtaim, and Emirates SkyCargo.
DFF will oversee the implementation of the outputs of the Dubai Program to Enable Drone Transportation through Dubai Future Labs; the first applied R&D lab in the region specialising in future technology, in partnership with DCAA, Dubai Silicon Oasis Authority (DSOA), Fakeeh University Hospital, Majid Al Futtaim, and Emirates SkyCargo, Talabat and Kitopi.
Drone technology is one of the priority sectors of the UAE's national strategies.
The country has rolled out various initiatives and programs to support its development, starting with the UAE Drones for Good Award that has attracted more than 1,800 participants from across the globe to date and has seen multiple outstanding ideas transform into successful projects.
أطلقنا برنامج دبي لتمكين النقل بالطائرات بدون طيار لتوفير بنية تحتية تمكن المبتكرين من اختبار حلول جديدة لتحديات النقل العالمية … البرنامج يرسخ مكانتنا في مجال البحث والتطوير ويفتح آفاق جديدة لقطاعات واعدة. pic.twitter.com/RexfUUf2A5

— Hamdan bin Mohammed (@HamdanMohammed) November 20, 2021
لدينا البيئة الابتكارية والبنية التحتية والتشريعات المناسبة لاستخدام الطائرات بدون طيار، ولدينا المختبرات والقدرات والمواهب لتوظيف تطبيقاتها وابتكاراتها المستقبلية … وهدفنا الارتقاء بجودة حياة الناس وتنفيذ أفكار خلاقة على أرض الواقع. pic.twitter.com/l2MUUPlj6h

— Hamdan bin Mohammed (@HamdanMohammed) November 20, 2021