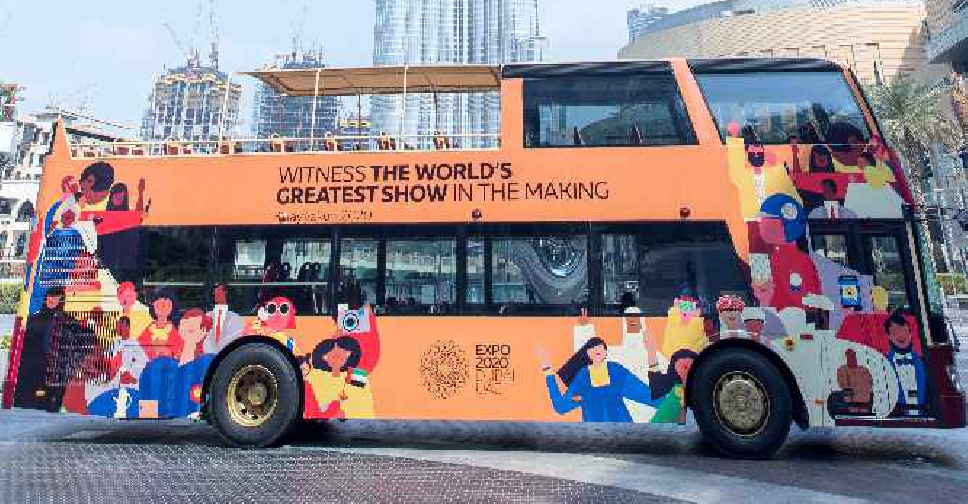 Supplied
More than 3,000 riders have been on the 'The World's Greatest Show in the Making' bus tours for a sneak preview of the Expo 2020 Dubai venue.
During the six-week run, UAE residents had an up-close look at the site before it officially opens on October 20, 2020.
"It was an amazing experience. The bus tour was well-organised and covered all the main milestones of the Expo developments. I cannot wait till the Expo," said Ahmed. He's among 97.7 per cent of the guests who promised to return.
The tours, which booked out within three hours, began on Saturday, July 20, and concluded Saturday, August 31.
#Expo2020 bus tours pic.twitter.com/CZAIyroniM

— ARN News Centre (@ARNNewsCentre) September 3, 2019
"We were delighted with the success of the sneak preview bus tours, which have highlighted just how excited the nation is to say 'hayyakum' to the world at Expo 2020," said Manal Al Bayat, Chief Community Engagement Officer, Expo 2020 Dubai.
"Next month will mark the 'One Year to Go' countdown to our once-in-a-lifetime celebration, and we'll have further opportunities for everyone in the UAE to be part of the Expo story as we journey together towards the World's Greatest Show."
Expo 2020 Dubai is set to welcome 192 participating countries and millions of visitors for the largest event ever staged in the Arab world, taking place in Dubai South from October 20, 2020 to April 10, 2021.