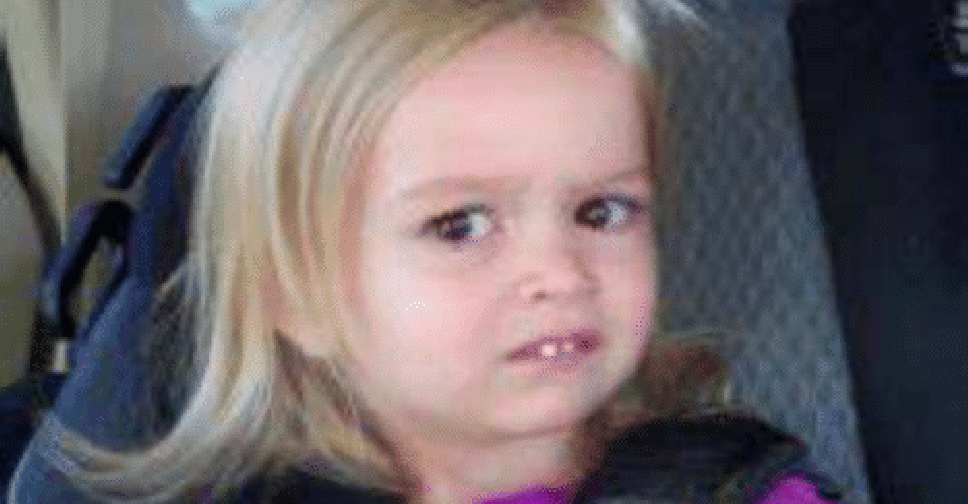 online
It's one of the most popular internet memes and it's sold as a non-fungible token (NFT) for about $74,000, or more than AED 271,000.
The "Side Eyeing Chloe" meme was taken from the original video, posted by Chloe's mother, Katie, on YouTube in 2013.
The joke was how two-year-old Chloe Clem gave a very unimpressed look after her mother's surprise reveal that they were going to Disneyland.
The video has been watched more than 20 million times.
NFTs are digital tokens that demonstrate ownership of electronic art, and the Clem family auctioned their NFT for 25 Ethereum - a form of cryptocurrency.
According to reports, it was bought by 3F Music, a Dubai-based music production company.
Twitter founder Jack Dorsey sold an NFT of his first-ever tweet for more than $2.9 million.