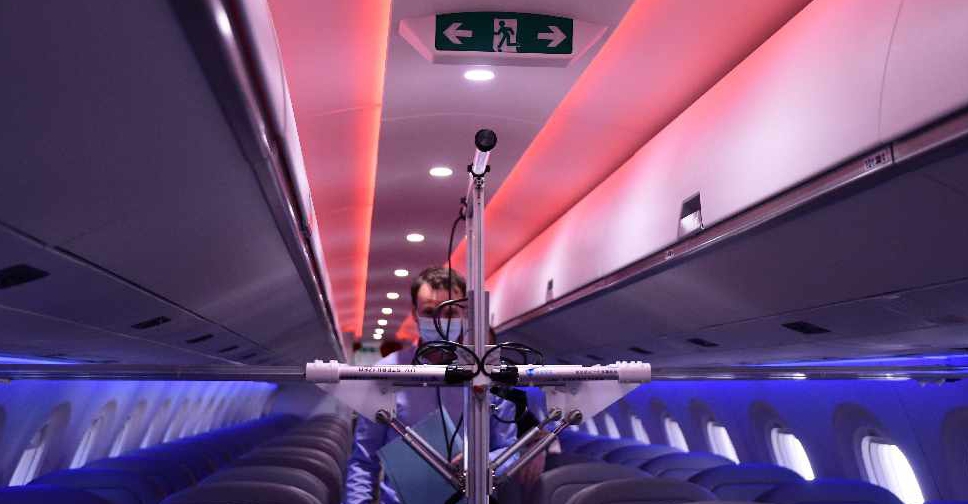 WAM
Dnata is taking the aircraft cleaning to a new level by using ultraviolent technology for cabin cleaning.
The company conducted a proof of concept in collaboration with Uveya, a Swiss-based technology company.
The new cabin cleaning service was trialled onboard the aircraft of the Swiss regional carrier, Helvetic Airways.
An autonomous sterilisation robot was used to emit concentrated UV-C light across the cabin while ensuring the safety of passengers and crew.
The technology kills 99 per cent of pathogens, including coronavirus, in the air and on all surfaces within a few minutes.
Lukas Gyger, Chief Operating Officer of dnata Switzerland, said: "We are delighted to join forces with Uveya to offer airline partners another innovative, safe and reliable solution. Our enhanced cabin cleaning services will deliver enhanced safety and efficiency, helping our customers restore confidence in air travel. We continue to invest in the latest technologies to provide service excellence to our customers and their passengers across our global operations."