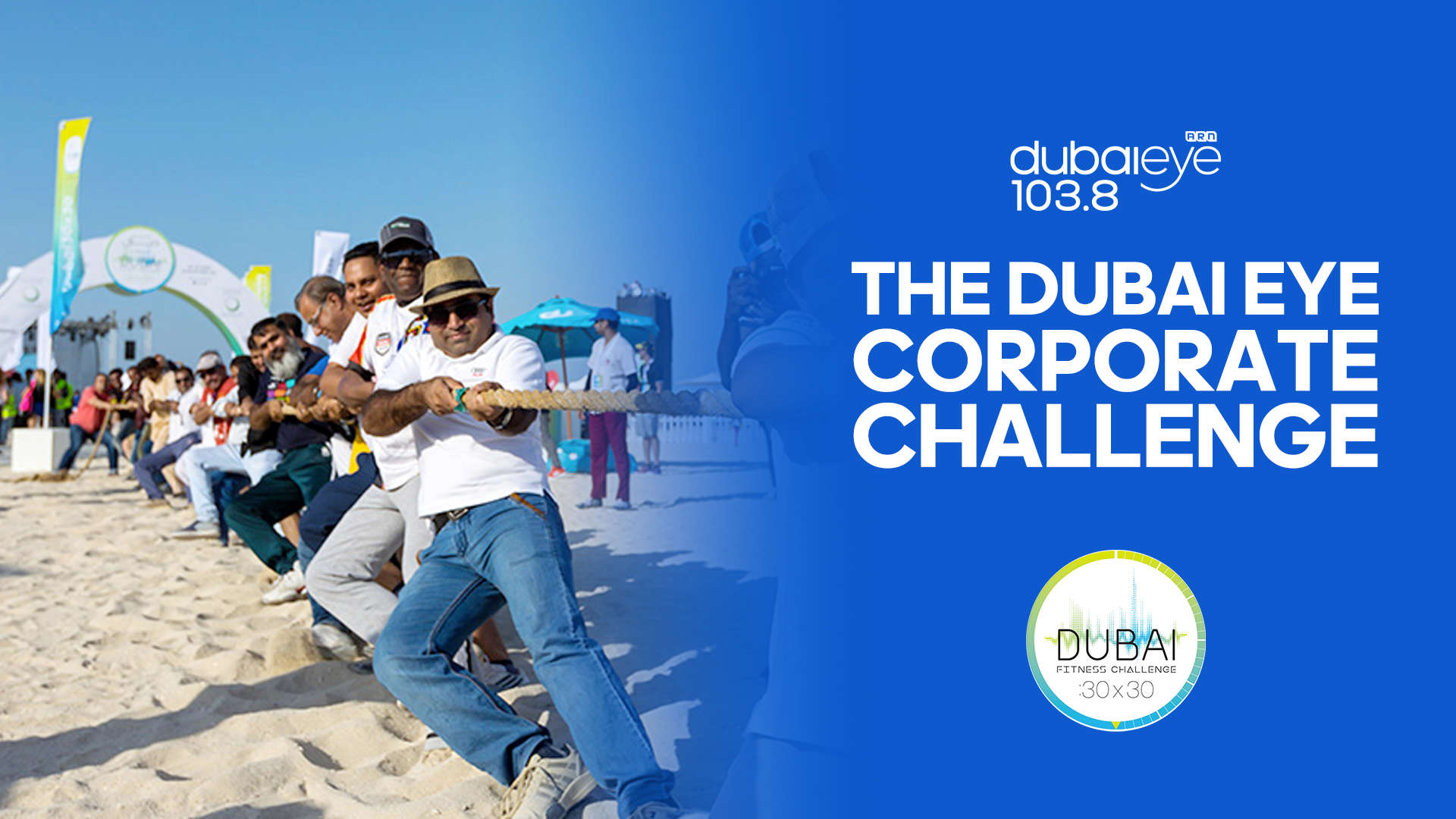 Dubai Eye 103.8 has teamed up with the Dubai Fitness Challenge for the ultimate corporate challenge where the winning team walks away with AED 8000 in cash plus, bragging rights at the next company dinner!
We want your company to battle it out on an assault course against your biggest rivals.
There will be plenty of prizes for participants at this free-to-enter event, along with the opportunity to unwind and foster camaraderie with your teammates.
EVENT DETAILS

Venue: Jumeirah Kite Beach
Date: Friday 25th November
Time: 3 PM
SIGN UP HERE
TERMS AND CONDITIONS
You can only compete in a team of 4.

All members of the team must be from the same organization in the UAE (currently).

All members have to be a resident of the UAE.

You must complete all the courses of the challenge to qualify for the final round.

All the rounds are time-based and will be monitored by the Dubai Fitness Challenge referees.

The cash prize will be deposited to the team captain ( or group nominee's account ) directly via Dubai Fitness Challenge.