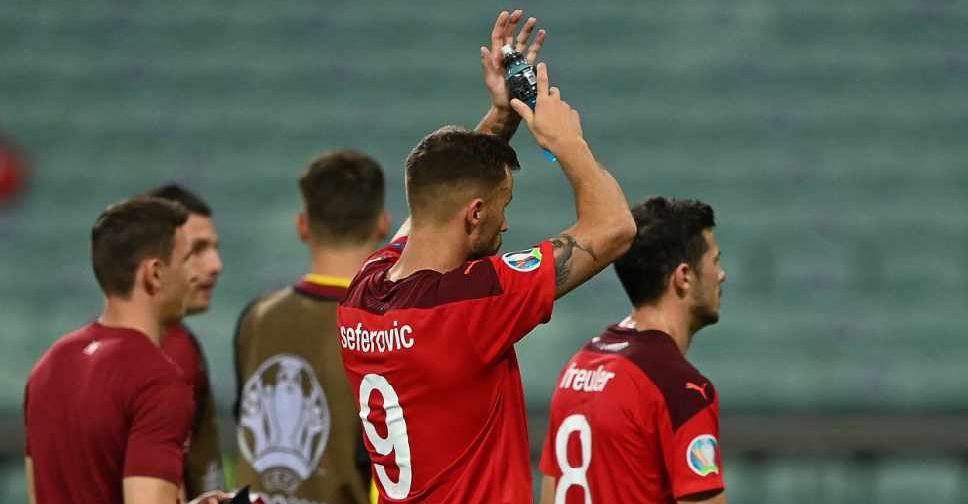 OZAN KOSE / POOL / AFP
Switzerland advanced to the last 16 of the European Championship on Monday without kicking a ball, as the results from matches in other groups worked to their benefit.
They will next play either Group B winners Belgium, or the winners of Groups E or F, which will be decided on Wednesday.
The Swiss squad missed the unfolding drama, however, as their plane suffered a technical fault and delayed their trip back to their base in Italy by some three hours.
Switzerland's progress comes a day after they beat Turkey 3-1 in Baku in their last Group A match but finished third behind Italy, who won all three of their games, and Wales on four points, who pipped the Swiss - also on four points - on goal difference.
In order to secure a knockout round berth, the Swiss needed to be one of the four best third-placed finishers at the end of Euro 2020's group phase, but their fate was unclear after their victory on Sunday.
Monday's conclusion to Groups B and C, however, saw the teams finishing third in both groups complete their programme with only three points - thereby guaranteeing that the Swiss remain in the tournament.