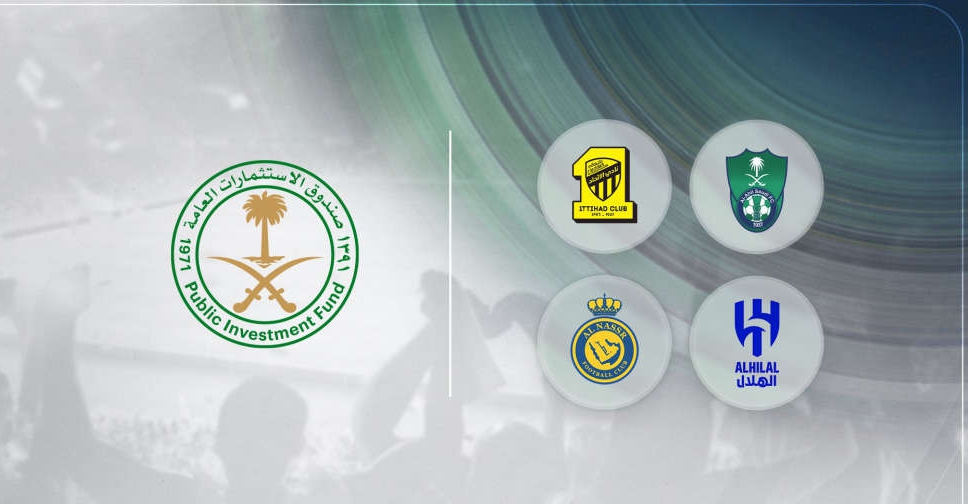 @PIF_en/ Twitter
Saudi Arabia's sovereign wealth fund will take control of four of the kingdom's top football clubs including Al-Nassr, which Cristiano Ronaldo plays for as the government revives a plan to privatise several state-owned sports clubs.
The Public Investment Fund (PIF) will own 75 per cent of Al-Ittihad, Al-Ahli, Al-Nassr and Al-Hilal, the sports ministry said on Twitter following a report by state news agency SPA that Saudi Arabia will privatise several sports clubs from the fourth quarter.
All are in the top-flight Saudi Professional League, except Al-Ahli which is in the second-tier Saudi First Division.
PIF has previously taken over several companies before privatising them, though often partially.
Sports is one of the pillars of the government's Vision 2030 economic diversification plan that seeks to build new industries and create jobs, which PIF is at the centre of.
The privatisation plan, mainly focused on football clubs and launched by Saudi Crown Prince Mohammed bin Salman, allows companies and development agencies to invest in and take over clubs, SPA reported earlier on Monday.
The kingdom aims for the revenue of the Saudi Professional League to increase to 1.8 billion riyals ($480 million) annually by 2030 from 450 million riyals.
It expects its market value to rise to more than 8 billion from 3 billion riyals over the same period, SPA added.
The sports ministry said Second Division football club al-Suqoor will be turned into a company and owned by NEOM, which is behind the kingdom's project to build a futuristic city in the desert.
Saudi oil giant Aramco will own Saudi First Division club Al-Qadsiah, Third Division side Alula FC will be owned by the Royal Commission for Al-Ula while First Division club al-Diraiyah FC will be controlled by Diriyah Gate Development Authority.
Explore further details about the objectives of Sports Clubs Investment and Privatization Project 🌟: pic.twitter.com/JrhT5z8L3N

— Ministry of Sport (@gsaksa_en) June 5, 2023
As part of today's announcement of the Sports Clubs Investment and Privatization Project, four Saudi clubs – Al Ittihad, Al Ahli, Al Nassr, and Al Hilal – have been transformed into companies, each of which is owned by #PIF and non-profit foundations for each club. pic.twitter.com/TNZcbIniUE

— Public Investment Fund (@PIF_en) June 5, 2023