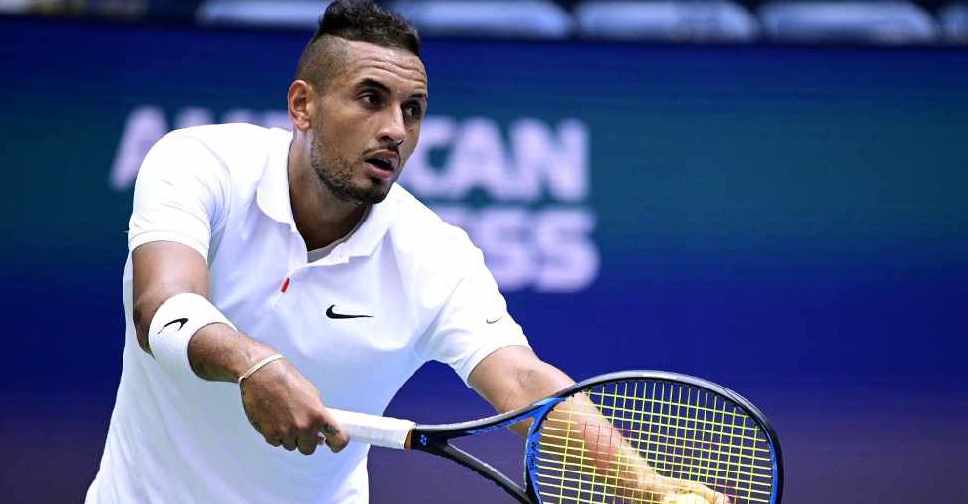 AFP/ STEVEN RYAN
For every ace Kyrgios serves during events in Australia in January, he will donate AUS$200 to help relief efforts fighting fires in the country.
At least 18 people have died as bush fires continue.
The air quality of the Australian tennis player's home town, Canberra, has been badly affected by ongoing blazes.
Residents there have been advised to stay indoors.
Australia's cricketers are also planning tributes and fund-raising.
Black armbands will be worn by both the Baggy Greens and Black Caps during their third Test in Sydney on Friday.
There will also be a minute's applause to honour the country's firefighters.
Officials will be monitoring smoke levels during the match in case players need to be called off the grounds to stop play.