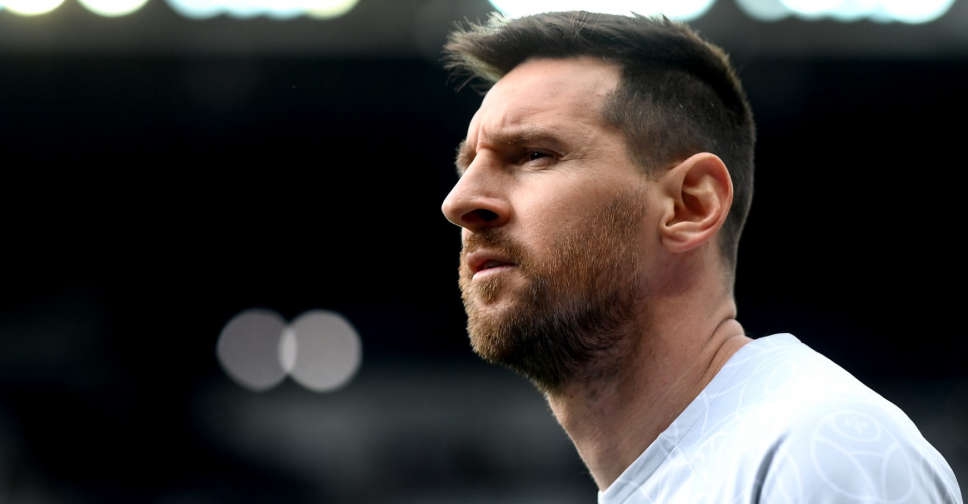 File picture
Major League Soccer might as well rename itself as Messi League Soccer as the Argentine prepares to join Inter Miami CF and the announcement has sent fans into a tizzy with the club getting unprecedented attention. 
Even before the signing becomes official, the impact of Messi's potential arrival in the United States is already being felt. Fans are eagerly looking to secure tickets for his debut match, and Inter Miami CF has witnessed a surge in its fanbase, attracting millions of new supporters.
The effect of Messi's imminent signing is evident in various aspects of the club, including a significant impact on Inter Miami CF ticket prices. TickPick, a ticket marketplace, recently shared data indicating a substantial surge in ticket prices since rumours about Messi's signing began circulating. The predicted date for Messi's debut is July 21, when Inter Miami CF is scheduled to face Cruz Azul of LigaMX in the Leagues Cup competition. Prior to the news, the cheapest ticket sold for an Inter Miami CF match was priced at $29. However, as of Wednesday evening, the cheapest available ticket is now listed at a staggering $544.
TicketSmarter reported an impressive surge in ticket sales, with nearly 2,000 Inter Miami CF tickets being sold on their platform on Wednesday, compared to fewer than 50 tickets sold over the previous weekend.
For those planning to witness Messi in action in 2023, TicketSmarter warns that ticket prices will likely reach hundreds of dollars. The most expensive game to see Messi is anticipated to be on September 3, when Inter Miami CF visits Southern California to play against Los Angeles FC. Tickets for that match start at $697 on TicketSmarter.
Inter Miami CF, which plays at DRV PNK Stadium in Fort Lauderdale with a capacity of 19,100, has experienced a remarkable surge in popularity following Messi's potential arrival. Prior to the rumours, the club had around 1 million followers on Instagram, but after the news was made official by none other than Messi himself, their follower count skyrocketed to over 6.4 million.
Inter Miami is now the most followed MLS club on social media with LA Galaxy coming in second with 1.9 million followers.
That is a huge swing which puts them as the most followed sports page among any NFL, MLB, NHL, or other MLS team. The New England Patriots have the No. 1 spot with 4.9 million followers, the Dallas Cowboys follow with 4.5 million followers and the Los Angeles Dodgers and New York Yankees both have around three million followers on the platform.
Since football is often referred to as the world's favourite sport, it's no shock that the players would have such large followings. However, NBA teams' social accounts also have large amounts of followers. The Golden State Warriors (30.5 million followers) currently hold the top spot over the Los Angeles Lakers (22.8 million followers) on social media,