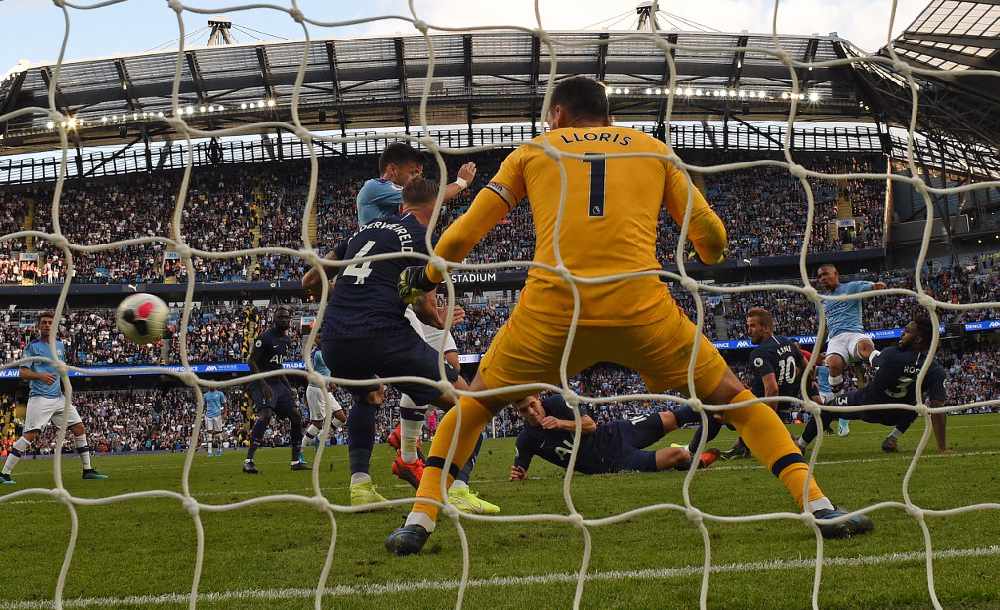 Manchester City striker Gabriel Jesus shoots to score, but has the goal overruled by a VAR decision, during Premier League match with Tottenham (Oli SCARFF / AFP)
Manchester City suffered late disappointment after a VAR decision forced them to settle for a draw with Tottenham.
"We have to accept it," Manchester City boss Pep Guardiola said after the game ended 2-2.
"It's tough because we scored a goal late on. But ask VAR people, not me."
Meanwhile, Liverpool have two wins from as many matches thanks to their 2-1 victory at Southampton.
Arsenal also have a 100 per cent record after getting past Burnley by the same score.
Frank Lampard takes charge of his first home match as Chelsea manager Sunday afternoon, when they face Leicester at Stamford Bridge.