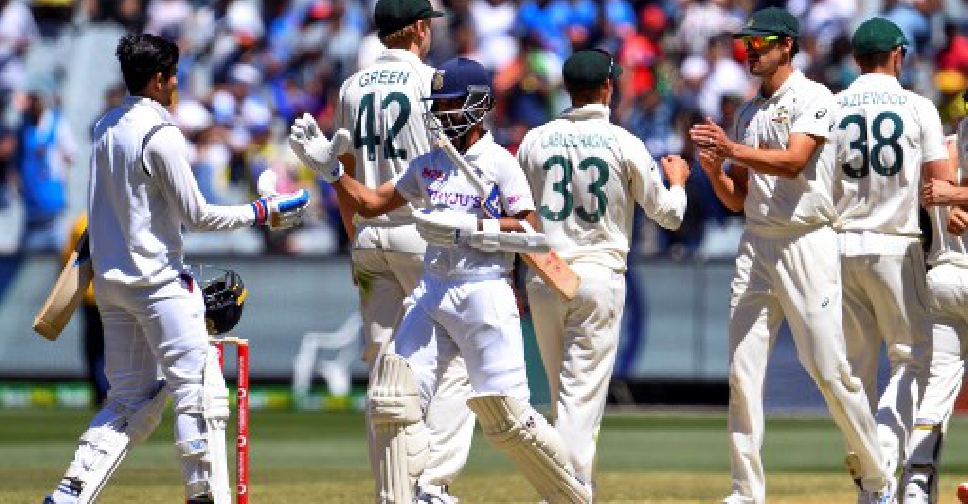 AFP
India have won the second Test match against Australia by 8 wickets at the Melbourne Cricket Ground.
India bowled out Australia for 195 and 200.
Shubman Gill and skipper Ajinkya Rahane knocked off the runs in 15.5 overs to complete the victory.
Gill scored 34 runs from 36 balls, while Rahane scored a century in the first innings.
Both sides are now level at 1-1 ahead of the third test match on January 7.