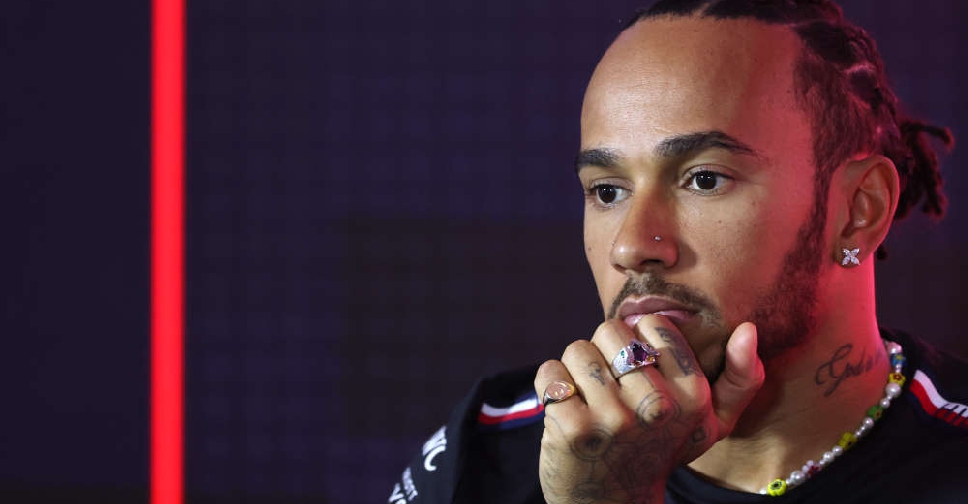 AFP
Lewis Hamilton has hit back at fellow Formula One champions Damon Hill and Jenson Button for suggesting he was holding off on a new deal until he knew how competitive his Mercedes was.
The sport's most successful driver of all time, now 38, is out of contract at the end of the season that starts in Bahrain on Sunday but has said a new deal will be done.
Hill, the 1996 world champion, wrote in a recent column for the Daily Telegraph newspaper that Hamilton might be "less-minded to sign a new long-term deal" if the car were miles off the pace.
Button, 2009 champion, was quoted by the Independent as saying his fellow-Briton could be tempted to retire if the wins dried up.
Seven times champion Hamilton told reporters at Sakhir on Thursday that "it's ultimately people creating rumours without facts.
"It's never helpful, and you would have thought that they would both know me by now," he added.
"I have been with Mercedes since I was 13... and whether or not we have a difficult year this year, I will still be here. I am a fighter and we fight as a team.
"I love the challenge of finding solutions and I still believe I am able to put the car in places that perhaps others are not able to.
"There is no hold up with our contract, I've always been very relaxed. I don't feel like I have to get it done right this second."
Red Bull's double world champion Max Verstappen is chasing his third successive title and his car looked comfortably quicker than the rest in testing last week.
The Dutch 25-year-old was asked on Thursday where the new car was better than the one that won 17 of 22 races last year and replied: "everywhere".
Mercedes are confident they have fixed the 'porpoising' problems that troubled them last year but remain off the pace.
Hamilton said the team had dived deep into the data and he had been involved on calls every day.
"I knew from the moment I drove the car where we were and the challenges we would be facing," he said.
"On a positive, not having the bouncing this year is a huge plus... now we can focus on just pure performance."