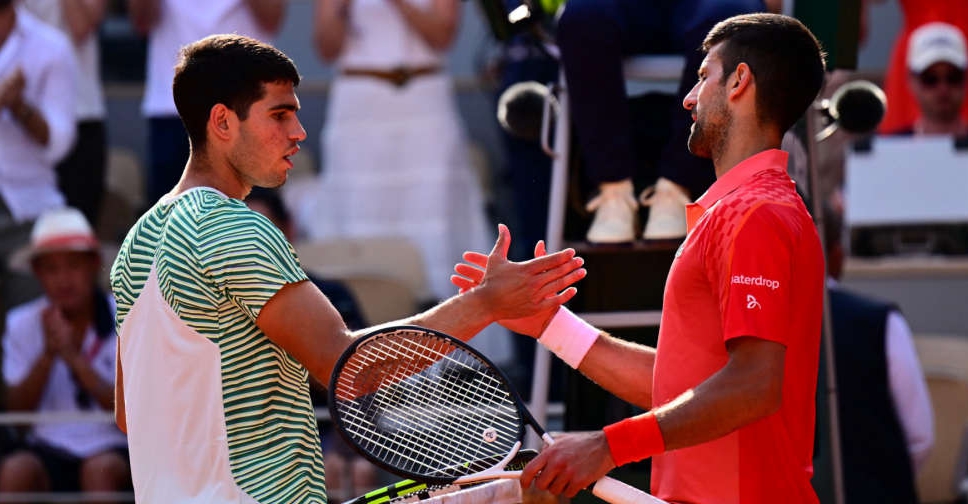 EMMANUEL DUNAND/ AFP
Novak Djokovic made a huge leap towards a record 23rd men's Grand Slam title with a 6-3 5-7 6-1 6-1 victory against an ailing Carlos Alcaraz in the French Open semi-finals on Friday.
World number one Alcaraz had just levelled the contest when disaster struck as he limped to his bench holding his right leg at 1-1 in the third set.
While he continued playing, the US Open champion was clearly hampered but Djokovic was merciless, dropping only one of 12 games to book a spot for Sunday's showdown against either last year's runner-up Casper Ruud or German Alexander Zverev.
It was unclear whether Alcaraz, who skipped this year's Australian Open because of a hamstring injury, was suffering from cramps or injured.