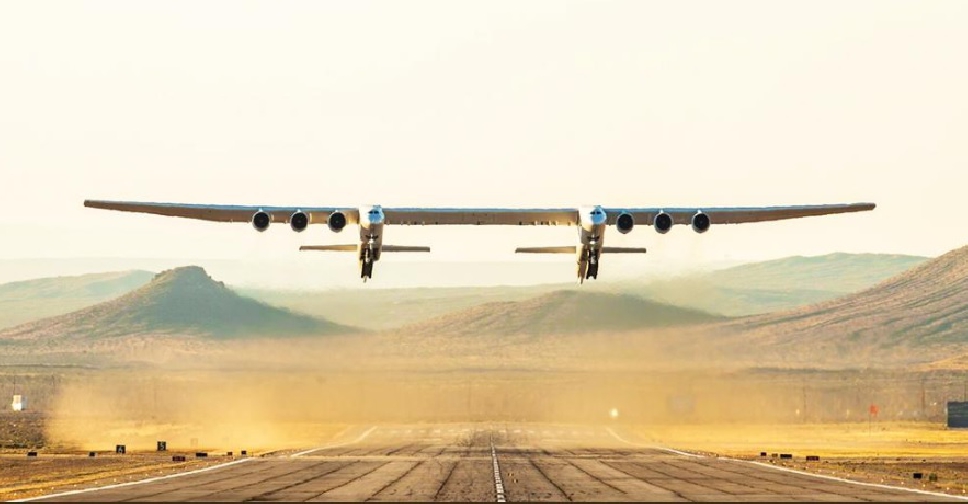 Twitter
The world's largest plane by wingspan has taken flight.
Built by Stratolaunch, the aircraft is designed to act as a flying launch pad for satellites.
It lifted off from the Mojave Air and Space Port in the California desert.
The massive plane cruised for 2.5 hours over the desert, reaching altitudes up to 5,200 meters with a max speed of 304 km/h.
A short video shows the takeoff and a snippet of the flight.
Today the #Stratolaunch aircraft flew for 2.5 hours over the Mojave Desert, reaching a top speed of 189 mph. Check out the historic flight here: #StratoFirstFlight pic.twitter.com/x29KifphNz

— Stratolaunch (@Stratolaunch) April 13, 2019