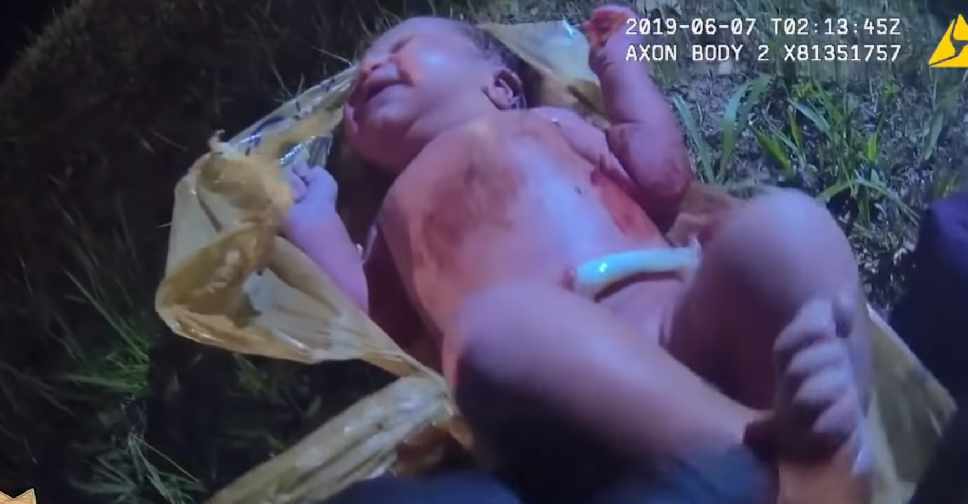 FOX 35 News
Families across the world have offered to adopt a baby girl that was found inside a plastic bag in the US.
The baby, who has been nicknamed India, was found on 6 June in the state of Georgia.
Residents called police after they heard her crying.
Bodycam footage of police opening the plastic bag she was in has gone viral.
Officials say India is in good condition and is gaining weight.