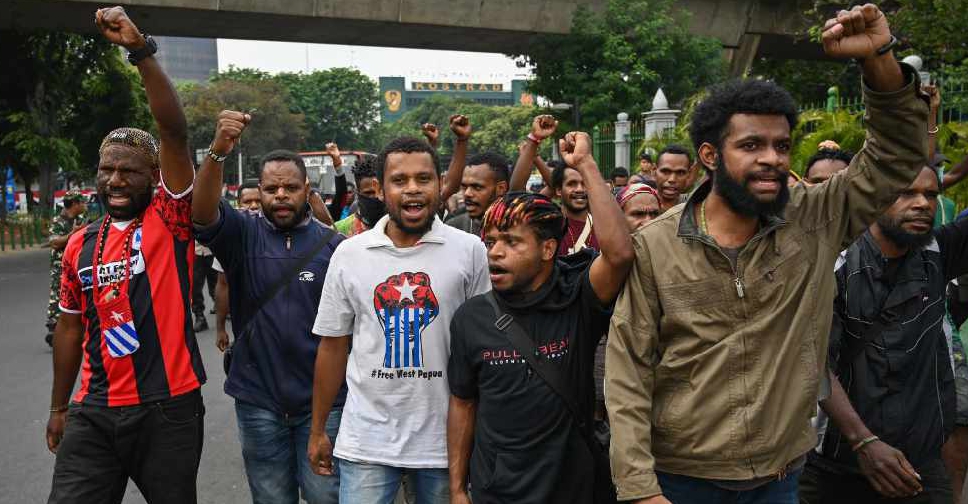 BAY ISMOYO / AFP
Several parts of Indonesia's Papua region plunged into darkness on Thursday after violent protests forced the state power firm to cut off electricity.
The PLN utility also turned off power to several gas stations in Jayapura.
Police fired tear gas to scatter demonstrators who torched buildings and set fire to cars and threw stones at shops and offices.
"Several public facilities and properties were damaged by rioters," said national police spokesman Dedi Prasetyo. "Authorities are trying to control the situation."
As many as 300 mobile brigade personnel have been deployed in Deiyai, Paniai and Jayapura after shooting broke out between protesters and police on Wednesday.