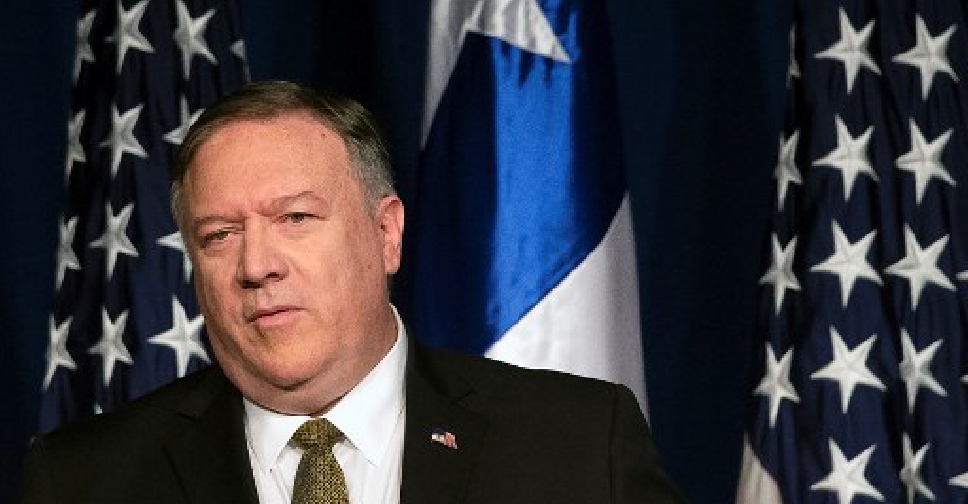 CLAUDIO REYES / AFP
The USA has defended the sanctions it has imposed on Venezuela.
Secretary of State Mike Pompeo also said his country would not "quit the fight" in the socialist-run Latin American nation.
The top diplomat made the comments during a three-day trip to Chile, Paraguay and Peru.
Venezuela has become embroiled in a worsening economic and political crisis.