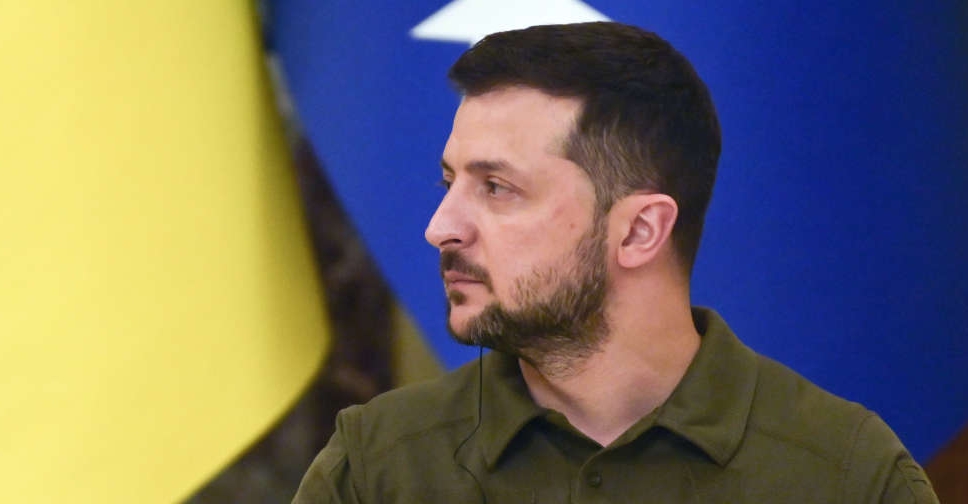 File picture
Ukrainian President Volodymyr Zelenskiy arrived in Rome on Saturday for talks with government officials and Pope Francis, who in late April said that the Vatican is involved in a peace mission to end the war with Russia.
Zelenskiy, on his first trip to Italy since the conflict started in February last year, is due to meet separately with President Sergio Mattarella and Prime Minister Giorgia Meloni before heading to the Vatican. He is also expected to be the guest of a popular Italian television talk show before heading to Germany.
Meloni visited Zelenskiy in Kyiv in February to assure him of Italy's continued support for Ukraine, despite some of her allies, most notably former Prime Minister Silvio Berlusconi, having longstanding, close ties with Moscow.
The meeting with the pope is expected to be the most significant part of Zelenskiy's time in Italy. He previously met the pope at the Vatican in 2020 and the two have had several phone conversations since the war began.
At the start of the war, the pope tried to take a balanced approach in hopes of being a mediator but later began forcefully condemning Russia actions, comparing them to some of the worst crimes against Ukraine during the Soviet era.
Returning from a trip to Hungary on April 30, Francis made an intriguing but puzzling comment about the Vatican being involved in a mission to try to end the war. "There is a mission in course now but it is not yet public. When it is public, I will reveal it," he told reporters during his flight home.
Both Moscow and Kyiv publicly expressed surprise at his comments. The Vatican has insisted that something is in the works but has offered no details.
Francis met this week with Russia's outgoing ambassador to the Vatican, Alexander Avdeyev, and the Italian newspaper Il Messaggero reported that the Vatican may have given the envoy a letter for Russian President Vladimir Putin.