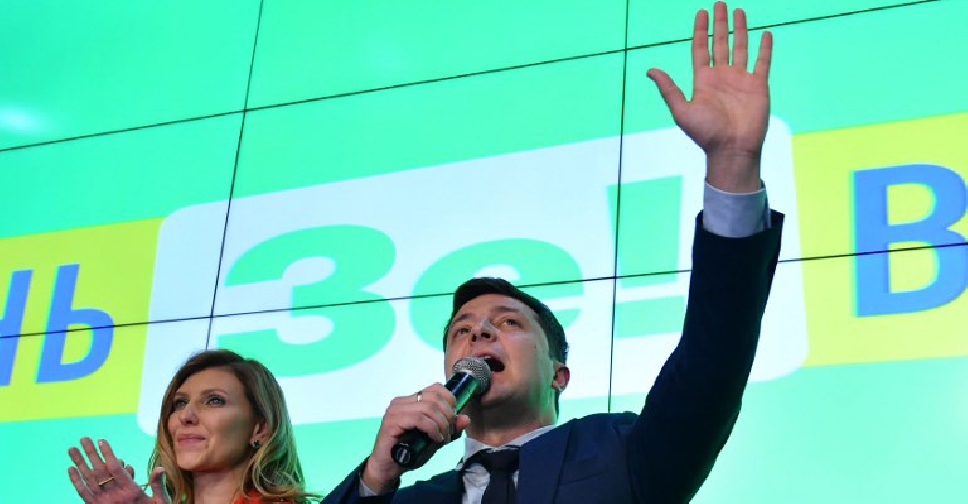 Genya SAVILOV / AFP
Comedian and political novice Volodymyr Zelenskyy has secured the most votes in the first round of Ukraine's presidential elections.
That's according to the exit polls, which showed that he fell short of the majority needed to win outright in the first round.
With 21 per cent of ballots counted early on April 1, Zelenskyy had 30 per cent of the vote.
Incumbent Petro Poroshenko came in second with 16.8 per cent of the vote, followed by former Prime Minister Yulia Tymoshenko at 13.3 per cent, the Central Election Commission (CEC) said.