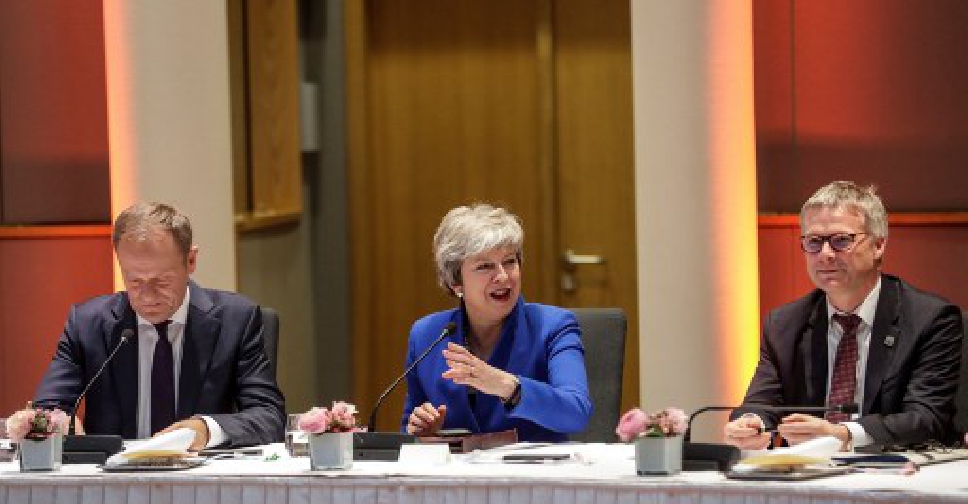 Olivier Hoslet / POOL / AFP
The United Kingdom and the European Union have agreed to a "flexible extension" of Brexit until October 31.
European Council president Donald Tusk made the announcement at an emergency summit in Brussels.
The agreement was reached after more than five hours of talks in the Belgian capital.
British Prime Minister Theresa May had earlier said that she wanted to move the exit date to June 30.
The UK's departure date from the EU was originally scheduled for April 12.