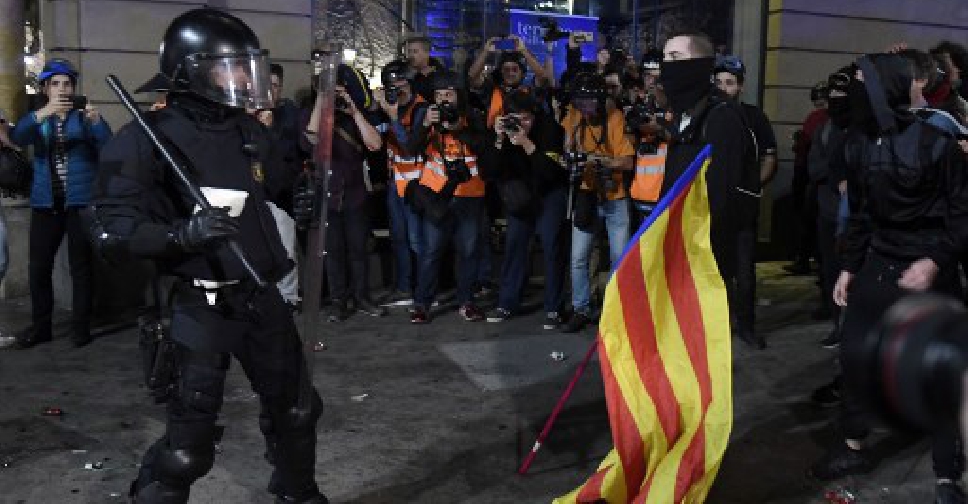 JOSEP LAGO / AFP
Thousands of people have taken to the streets of Barcelona to protest the jailing of separatist leaders from Spain's Catalonia area.
The protestors also chanted slogans in support of Catalonia's independence movement.
However while the march was peaceful, a separate demonstration by another group ended up turning violent.
Meanwhile Spanish unionists have announced that they will hold their own rally in the city on Sunday.