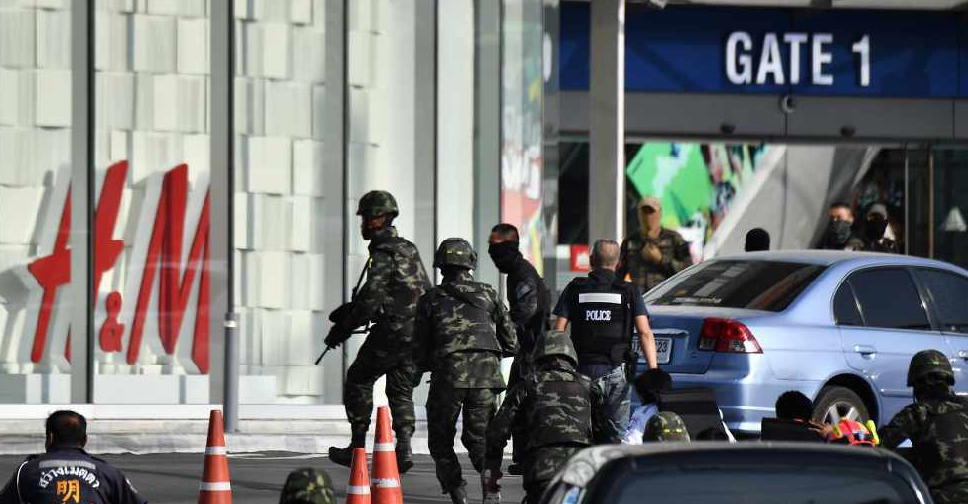 LILLIAN SUWANRUMPHA / AFP
Thai security forces have shot dead a rogue soldier after he killed at least 26 people in a shooting rampage at a shopping mall.
Military officials confirmed the soldier - identified as 32-year-old soldier Jakrapanth Thomma - had been shot dead at the Terminal 21 mall in the city of Nakhon Ratchasima, bringing an end to a 12-hour manhunt.
"It was a personal conflict...over a house deal," Prime Minister Prayuth Chan-ocha told reporters on Sunday from Nakhon Ratchasima after travelling there to meet with wounded survivors.
Before the attack, he had posted on Facebook that he was out for vengeance.
Authorities added that 57 people are being treated for injuries.