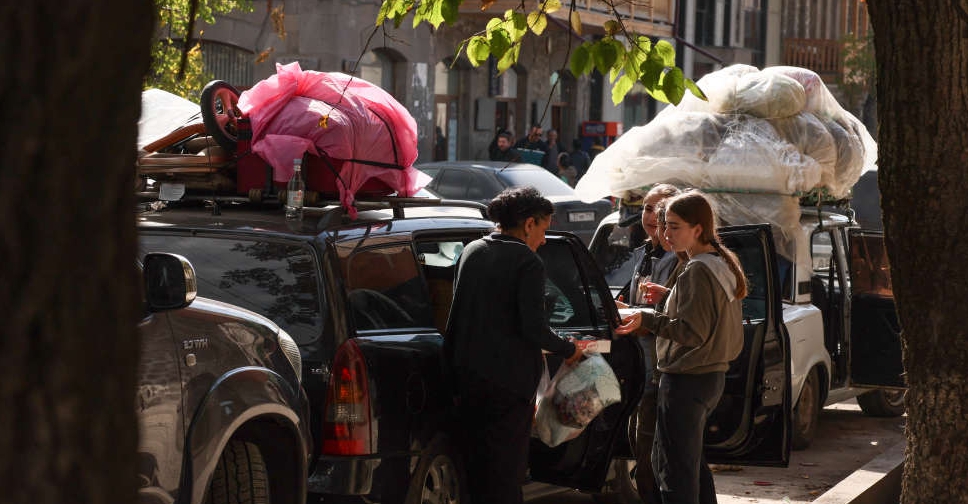 Tens of thousands of ethnic Armenians rushed on Wednesday to flee the breakaway region of Nagorno-Karabakh for Armenia after a lightening military operation by Azerbaijan that has recast the contours of the post-Soviet South Caucasus.
So far more than 28,000 of the 120,000 Armenians of Karabakh, a region internationally recognised as part of Azerbaijan, have crossed in the border into Armenia, a country of about 2.8 million.
A military victory by Azerbaijan over the enclave, which was previously beyond Baku's control, a week ago has triggered one of the biggest movements of people in the South Caucasus since the fall of the Soviet Union.
The hairpin mountain road snaking out of Karabakh towards Armenia was choked with people. Many slept in cars or searched for firewood to warm themselves by the side of the road.
Azerbaijan's 24-hour offensive in Karabakh came amid a blockade imposed on the enclave last December. It is not clear exactly what happened before the Karabakh leadership agreed to a ceasefire. Azerbaijan says civilians were not harmed.
As thousands rushed to leave, there was a major explosion at a fuel depot in the Askeran district of Nagorno-Karabakh on Monday, according to the local authorities. It was unclear what caused it.
There were conflicting details about the toll of the blast but the ethnic Armenian authorities said at least 68 had been killed, 105 were missing and nearly 300 were injured.
The badly injured were evacuated by helicopter to Armenia as the roads out were so jammed with traffic that a journey of just 77 km to the border was taking at least 30 hours.