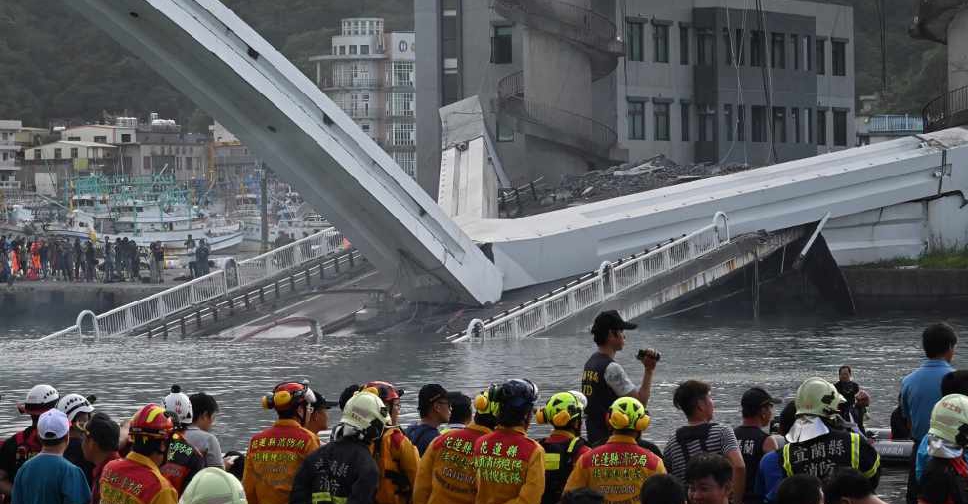 Sam YEH / AFP
Taiwanese search and rescue personnel are working towards finding a fisherman who went missing after an arched bridge collapsed onto fishing boats.
Rescuers are using cranes and excavators to raise the wreckage of two fishing boats after Tuesday's accident left five dead and 10 more injured.
Most of the victims are fishermen from Indonesia and the Philippines.
"The search for one missing foreign fisherman continues," the National Fire Agency said in a statement.
Dramatic video footage released by Taiwan's Coast Patrol Corps showed the bridge collapsing just as an oil tanker was crossing.
It was not immediately known what caused the collapse, which crushed three fishing boats and set the tanker ablaze.