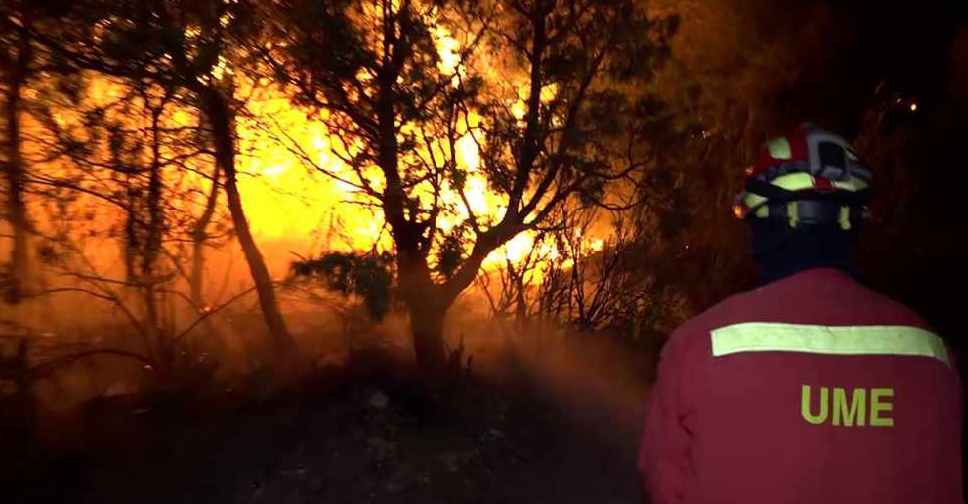 HANDOUT / UME / AFP
Hundreds of firefighters in Spain are battling a forest fire that has destroyed more than 4,000 hectares of land in the northeastern region of Catalonia.
Fuelled by strong winds, the fire spread quickly in the area, forcing authorities to issue an evacuation alert and close several roads.
"We haven't faced a fire of this seriousness in 20 years," Catalonia's regional interior minister Miquel Buch said on Twitter, adding that the fire could ravage as much as 20,000 hectares before it is put out.
This comes as several countries in Europe are facing an intense heat wave that has sent temperatures soaring to record highs.
Nearly all of the country is now under orange alert - the second-highest weather warning - with local authorities issuing stark warnings about the risk to life.