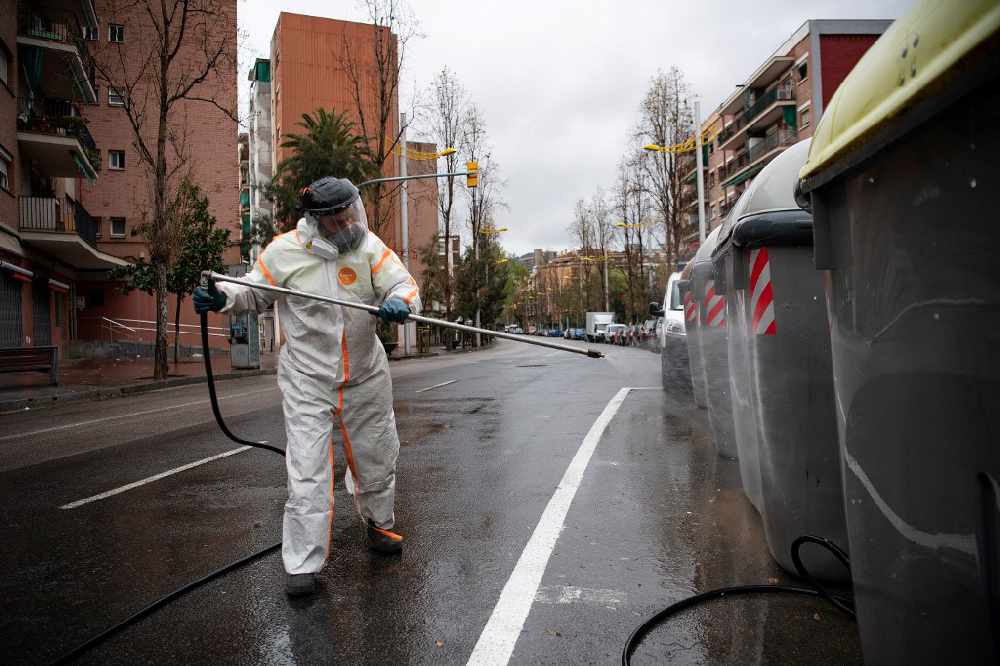 Josep LAGO / AFP
Spain set a record in number of coronavirus deaths with 950 confirmed fatalities in 24 hours, with the death toll crossing the 10,000 mark.
The country's health ministry, however, remained optimistic that the "curve has stabilized" with the proportional daily increases slowing down in the past few days.
"There's light at the end of the tunnel," Health Minister Salvador Illa told parliament. "A glimpse of hope: the curve has stabilized. We have reached ... the peak of the curve and we have started the slowdown phase."
Spain has the world's second-highest death toll at 10,003.
The country has been in a lockdown since March 14, with residents forced to home quarantine unless for medical emergencies or essential purchases.