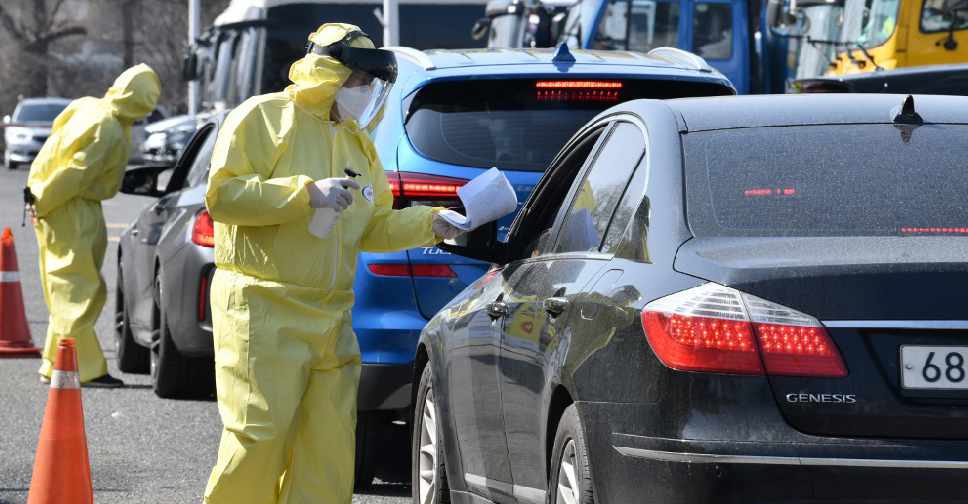 Jung Yeon-je / AFP
South Koreans have been urged to stay indoors as authorities called it a "critical moment" towards reining the spread of the virus.
A top health official asked citizens to "refrain from going outside and minimise contact with other people".
It comes as the country recorded its largest rise in coronavirus infections in a single day, with 594 new cases confirmed on Friday. It brings the total number of infections to 2,931 and 17 deaths.
Six countries have reported their first cases this week as the World Health Organisation raised its global risk alert to "very high".
In China, more than 2,800 people have died so far and about 79,000 infected.