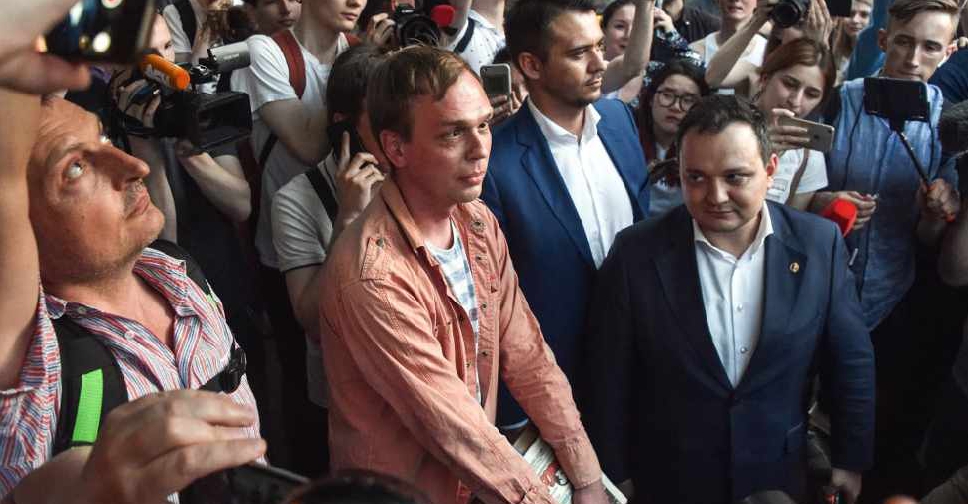 AFP
Russian investigative journalist Ivan Golunov has been released from house arrest after authorities unexpectedly dropped drug charges.
Following a public and media outcry over his arrest, Russian authorities promised to go after the police who allegedly tried to frame him as a drug dealer.
Interior Minister Vladimir Kolokoltsev said an internal inquiry had been launched, saying he would ask Russian President Vladimir Putin to dismiss two high-ranking officials over the case.
An emotional Golunov vowed to continue his investigative journalism after he was freed from a police station.