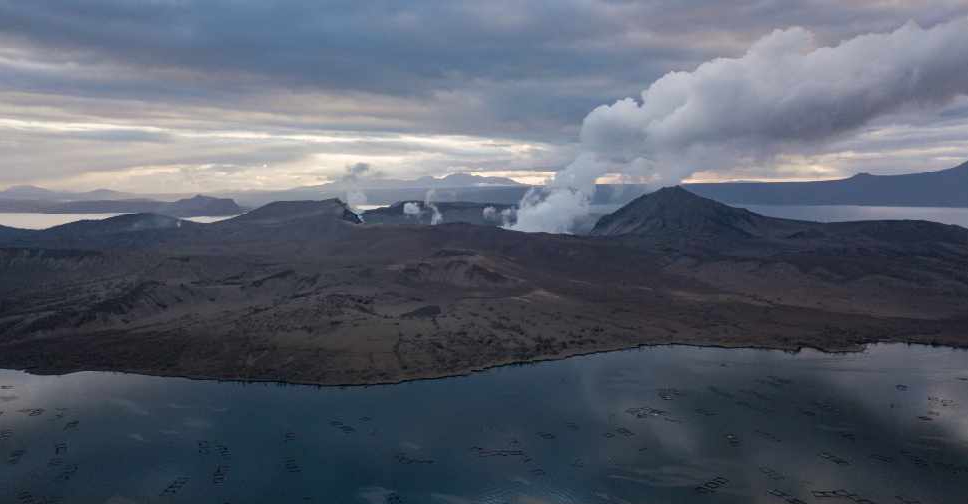 Ed JONES / AFP
The Philippines on Sunday lowered the alert status for Taal volcano to indicate a "decreased tendency towards hazardous explosive eruption".
However, volcanologists warned that lowering of the danger level, from 4 to 3, "should not be interpreted that unrest has ceased".
Authorities have also narrowed the exclusion zone around the Taal volcano.
More than 100,000 people have been moved to shelters after Taal began spewing clouds of ash on January 12.