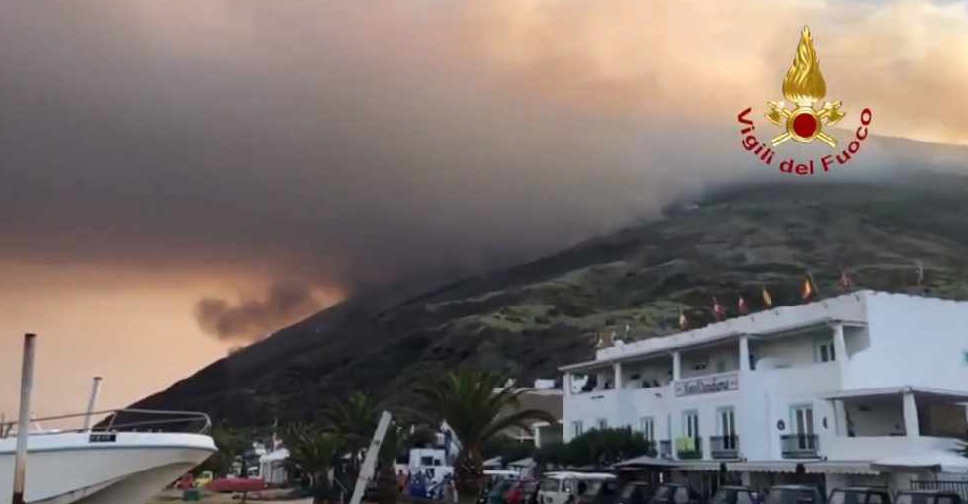 HANDOUT / VIGILI DEL FUOCO / AFP
A volcano on the Italian island of Stromboli erupted on Wednesday, killing at least one person and causing fires around the village of Ginostra.
According to reports, the victim was a tourist who had trekked up to the summit of the volcano.
Italy's National Institute of Geophysics and Volcanology (INGV) said there were two huge explosions on the central-southern side of the volcano's crater at around 1446 GMT Wednesday.
The explosions were preceded by lava spills, that left a 2km-high plume of smoke.
A navy boat has been sent to the island for a possible mass evacuation, with 70 inhabitants and tourists already evacuated.