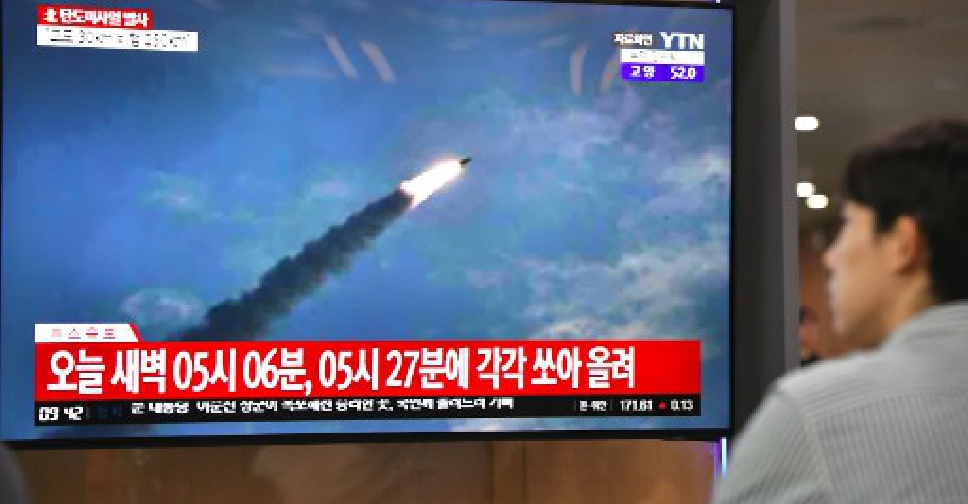 JUNG YEON-JE / AFP
North Korea has tested more ballistic missiles.
According to the South Korean military, the country fired two short-range missiles early on Wednesday.
It comes despite desperate efforts from the international community to reach a diplomatic solution to the situation.
Earlier this week North Korea launched two similar missiles.
They said it was intended to pressure South Korea and the USA to stop conducting military drills together.