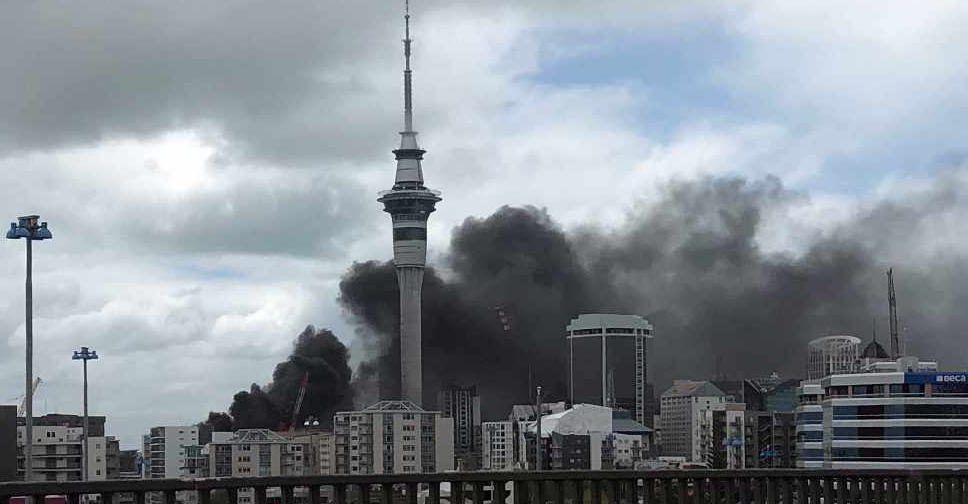 Greg Bowker / AFP
Around 23 fire trucks have joined the operation to douse a massive blaze that broke out at the SkyCity convention centre in Auckland.
Footage shared on social media showed black smoke billowing over the central business district, with health officials urging residents to take precautions against smoke inhalation.
There were no reports of injuries and the owner of the site said everyone had been evacuated.
The nearby Sky Tower, New Zealand's tallest building, has been closed until further notice.
There was no immediate official word on the cause of the fire or how many people had been at the centre when the fire broke out.