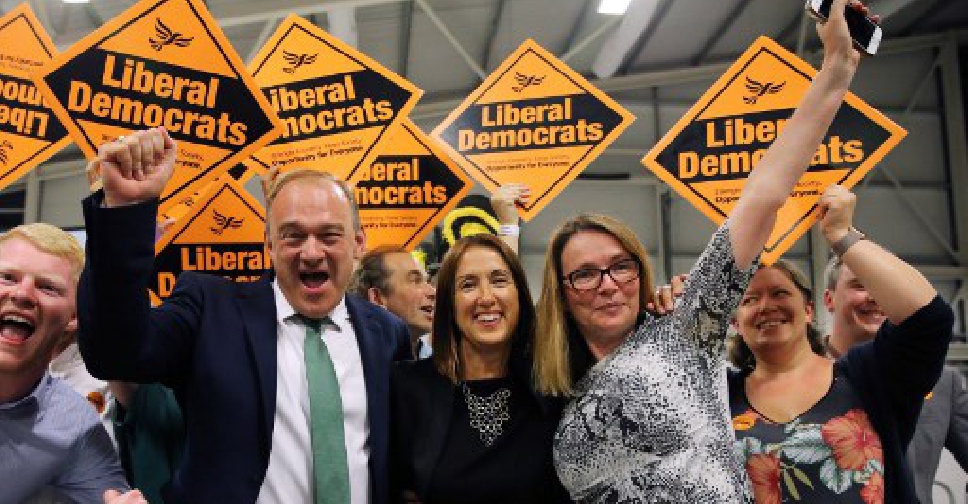 ISABEL INFANTES / AFP
The new British Prime Minister's parliamentary majority is almost no more.
The pro-European Union Liberal Democrats won a seat from the governing Conservative Party as they claimed the Welsh seat of Brecon and Radnorshire with a majority of 1,425 votes.
The result takes Boris Johnson's working majority to just one.
He's preparing for a major tussle with lawmakers over his promise to withdraw Britain out of the European Union on Halloween with or without a divorce deal.