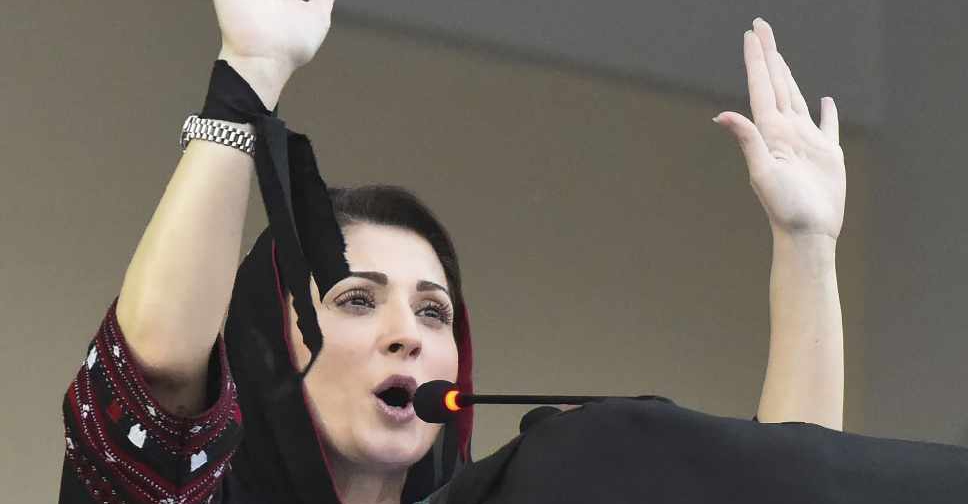 BANARAS KHAN / AFP
The daughter of former Prime Minister Nawaz Sharif has been arrested in Lahore while attempting to visit her father in prison.
According to the spokesperson of Pakistan Muslim League-Nawaz (PML-N) party, Maryam was arrested along with her cousin Yousaf Abbas on Thursday in connection with the "Chaudhry Sugar Mills case".
The National Accountability Bureau, the federal anti-corruption force, confirmed the arrests.
"They have been arrested but where they will be kept will be decided by our headquarters in Islamabad," a spokesman for the NAB in Lahore told Reuters.
Nawaz Sharif is currently serving a prison term on charges of corruption.