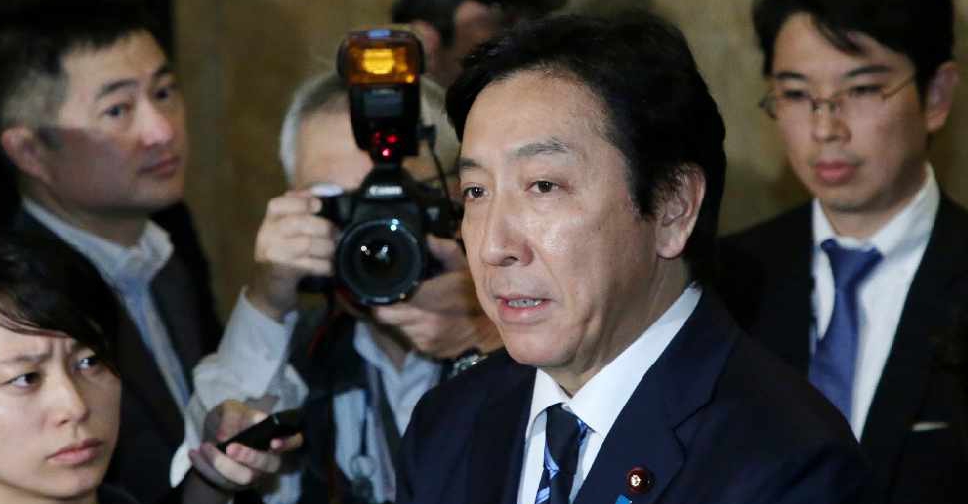 STR / JIJI PRESS / AFP
Japan's trade minister Isshu Sugawara has been forced to step down after being accused of violating election law.
According to reports, Isshu Sugawara, who was only appointed to the cabinet last month, gave his Tokyo constituents expensive melons, oranges, roe and royal jelly.
He is also accused of offering "condolence money" of 20,000 Japanese yen (AED 679.47) to the family of a supporter.
Prime Minister Shinzo Abe accepted his resignation, saying "the responsibility lies with me for having appointed him".
Japan's election laws ban officials from offering gifts and donations to their constituents.