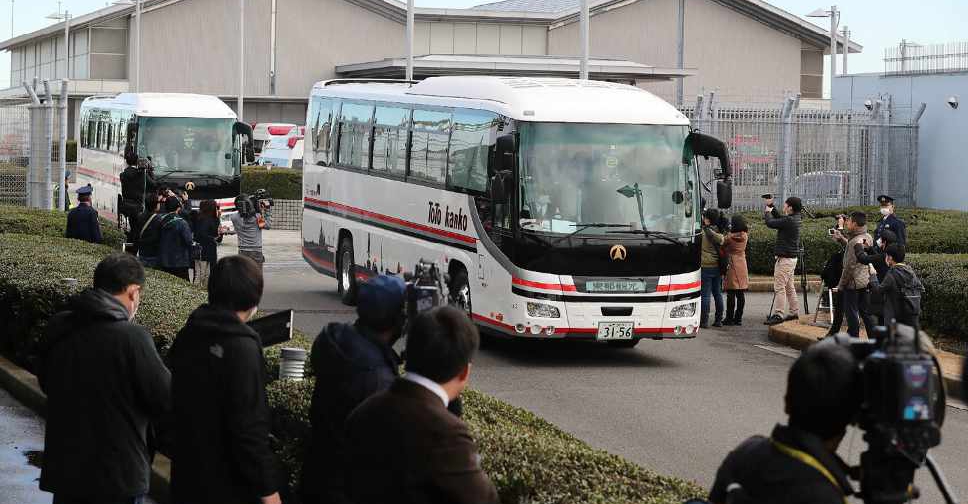 STR / JIJI PRESS / AFP
Of the 206 Japenese nationals evacuated from the Chinese city of Wuhan, four have been reported ill.
They will now undergo medical checks at a hospital designated for infectious diseases.
The remaining passengers will also under health checks before they are allowed to go home, officials added.
The first chartered flight from Wuhan, where the coronavirus was first detected, arrived in Tokyo on Wednesday.
So far, Japan has confirmed seven cases.
The death toll from the coronavirus, believed to have originated in a Wuhan market which illegally sold wildlife, rose sharply to 132 on Wednesday, with nearly 1,500 new cases.
Meanwhile, efforts are on to evacuate another 650 Japanese citizens, with Prime Minister Shinzo Abe setting up a special task force to deal with the epidemic.