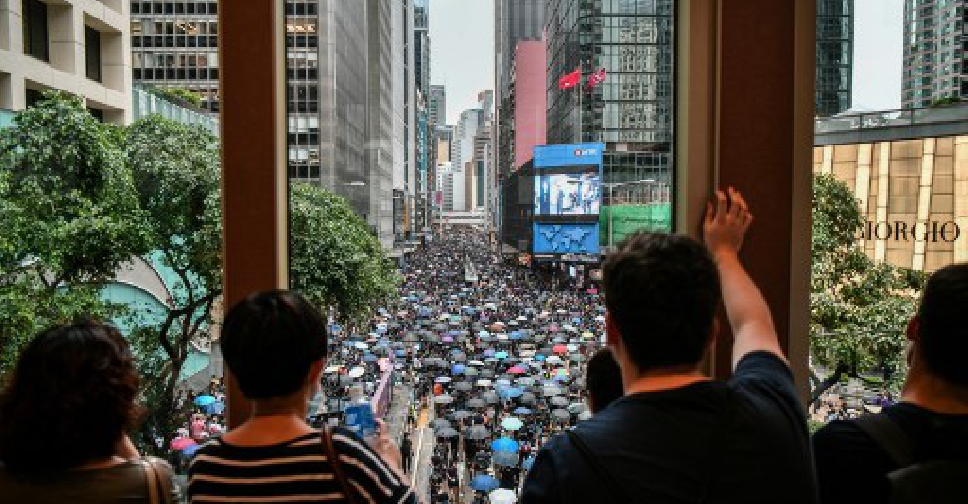 ANTHONY WALLACE / AFP
Police in Hong Kong have fired tear gas and water canons at protestors.
It comes after crowds of people ignored a police ban and marched through the city on Saturday.
Anti-government protestors attacked the Legislative Council building on a day which marked five years since Beijing barred fully democratic elections.
The latest developments come after several leading activists and lawmakers were arrested on Friday.
Protests against the Chinese government started being held in Hong Kong in late April.
They were sparked by an extradition bill that would have allowed people to be sent to mainland for trial.