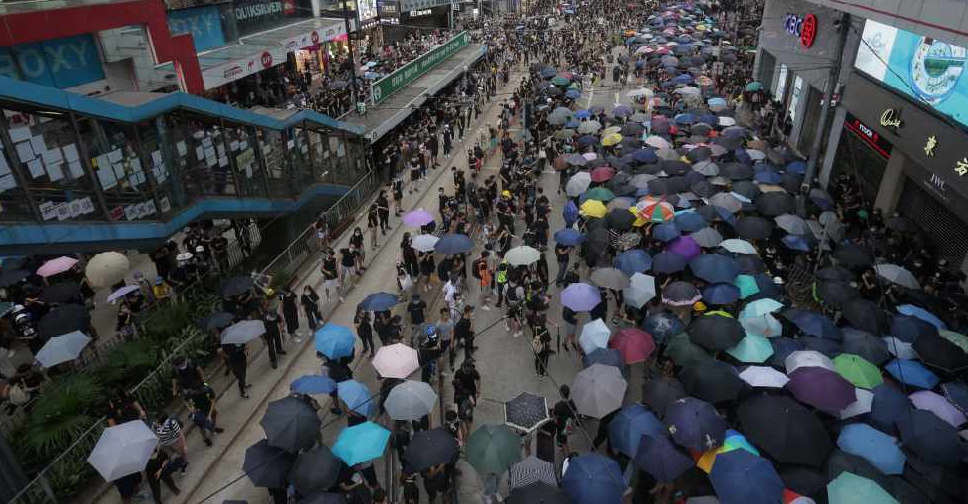 VIVEK PRAKASH / AFP
Pro-democracy protestors in Hong Kong have taken to the streets once again in defiance of a police ban.
Huge crowds gathered in the heart of the city's commercial district on Sunday afternoon, mainly clad in black and chanting slogans.
Police had given permission for a static rally in a park, but banned a proposed march through the city.
The latest protests come a day after 24 people were injured in clashes between demonstrators and riot police in Yuen Long, close to the border with China.
Dozens were arrested on various charges including assault, possession of offensive weapons and unlawful assembly.
The demonstrations over the last seven weeks were triggered by a controversial Bill that would have allowed extraditions to mainland China.
The government has since suspended the legislation but protesters have demanded its complete withdrawal as well as wider democratic reforms.