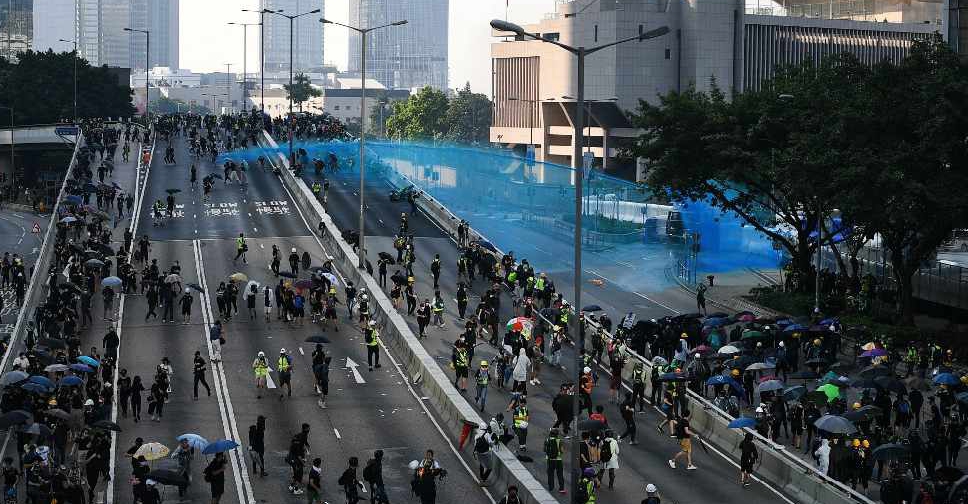 Mohd RASFAN / AFP
A Hong Kong protester has reportedly been shot in the chest by a live round as demonstrations turned violent in the city.
Several media outlets showed a picture of an injured man breathing through an oxygen mask after he was shot in Tsuen Wan.
Police have also fired tear gas and used water cannons to stop protestors from throwing petrol bombs.
The demonstrations were held as China marked its 70th anniversary of Communist rule.