DALE DE LA REY / AFP
Hong Kong police have stormed a university that protesters had barricaded after a fiery overnight stand-off.
They fired rounds of tear gas forcing protesters to remain within the Polytechnic University (PolyU) campus early Monday.
In a video statement, police said they would fire live bullets if "rioters" did not stop using lethal weapons.
Explosions and gunfire could be heard in videos posted online.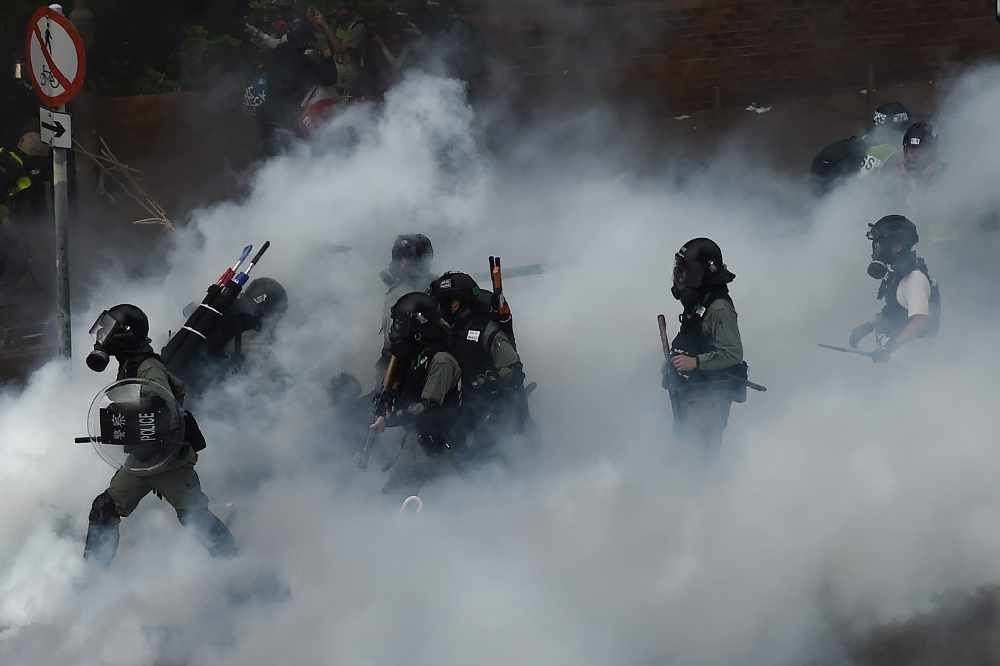 Meanwhile, University President Teng Jin-Guang said he had brokered a truce with the police for the safe passage of protesters, but it was unclear when it would take effect.
According to public broadcaster RTHK, dozens of protesters were arrested near the university on Monday, with local media reports highlighting that many suffered burns from chemicals.